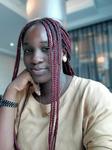 Updated by Vanessa
Sending with USDT is one of the payment options you can use to send money to Nigeria.
You can only send to Naira bank accounts on Sendcash. You cannot send to Domiciliary accounts
Follow these steps to send using USDT:
Step One: Input the amount you want to send and click on "Send Cash"
Open your Sendcash app or sendcash.africa on your browser and input the amount you want to send. Then click on "Send cash"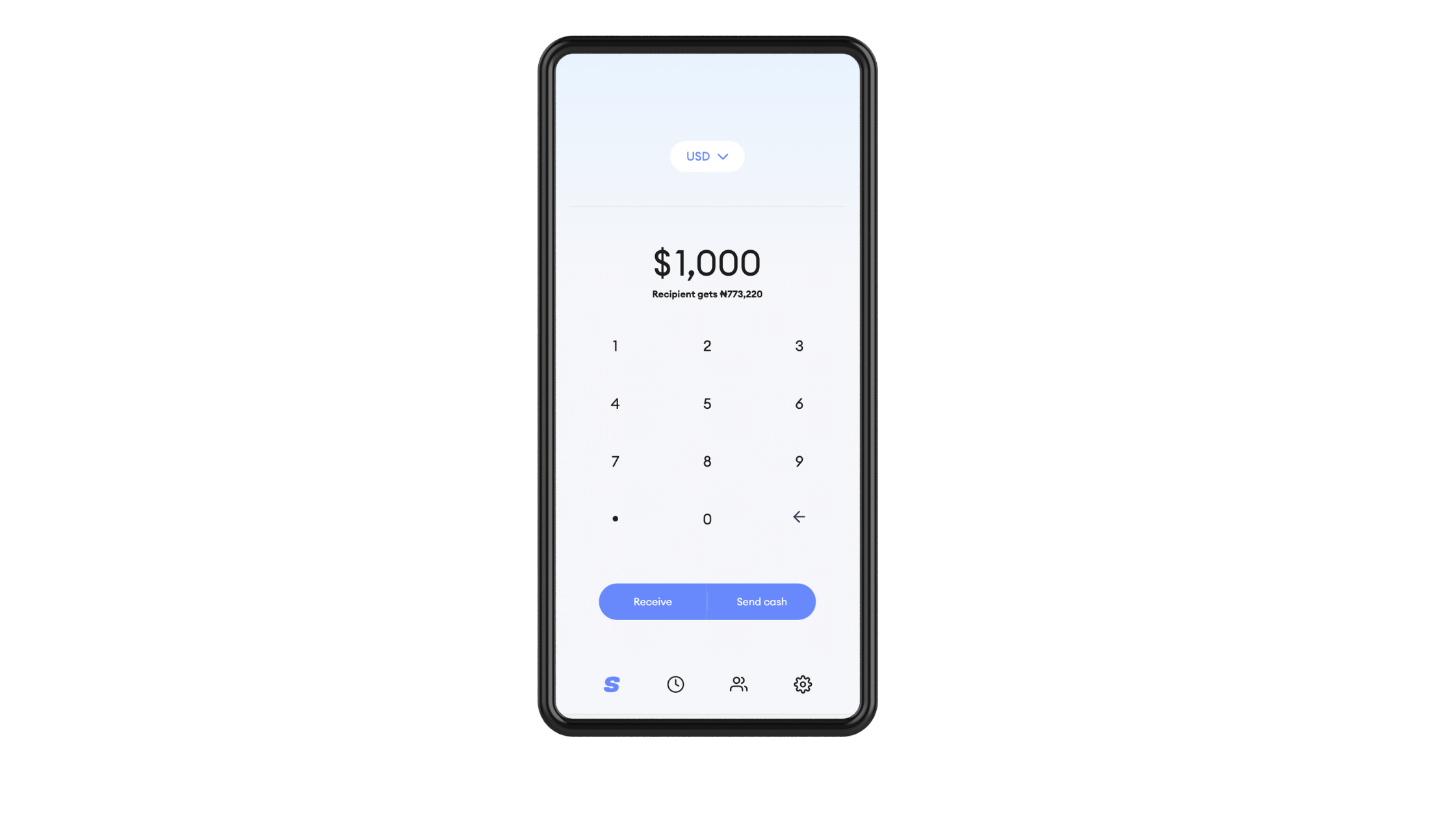 Step Two: Input the recipient's details.
These include the recipient's email, account number and a reference note for the transaction. When you are done, click on "Continue."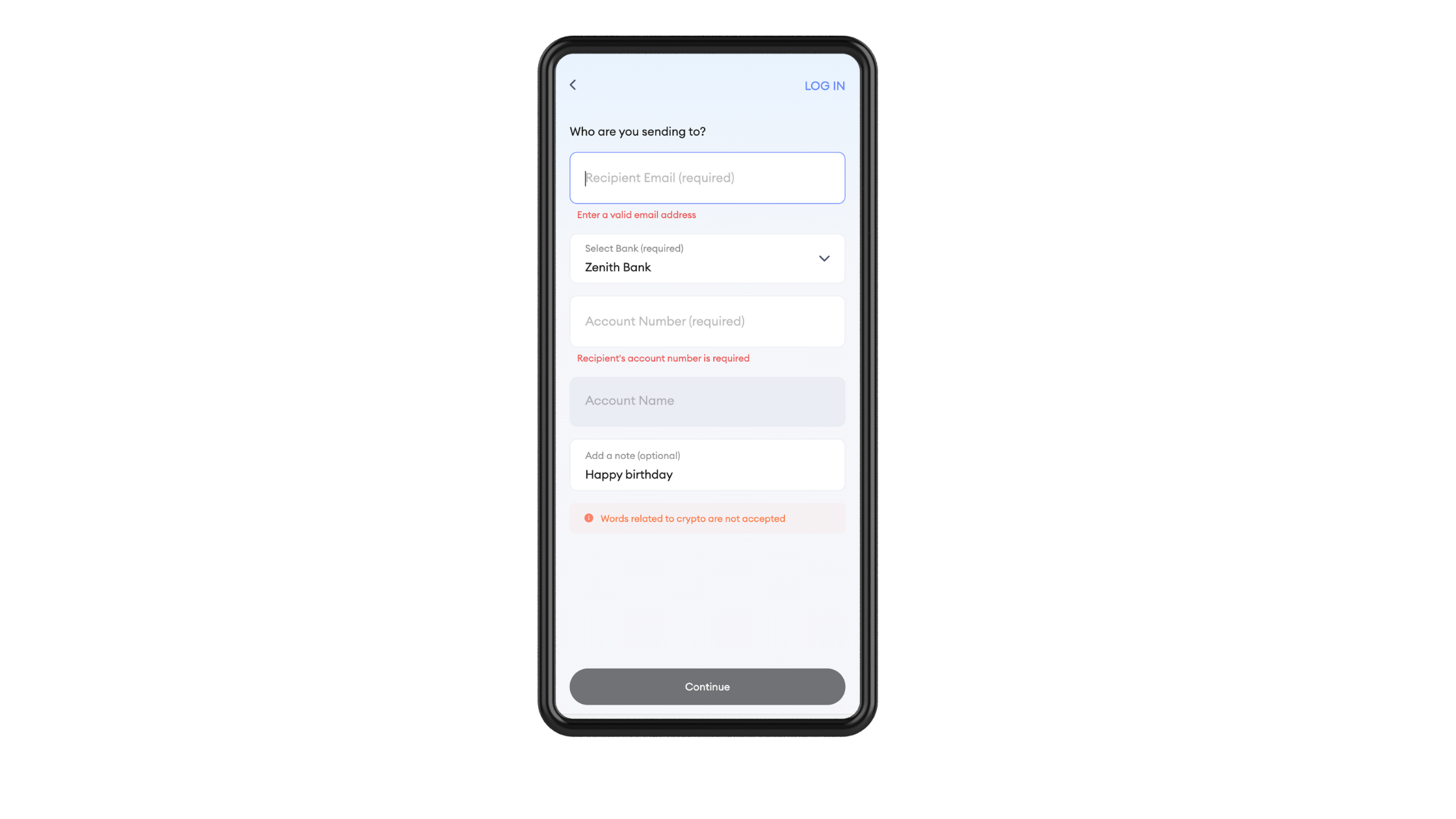 Do not add any words related to Cryptocurrency in the reference section
Step Three: Select the USDT (TRON) option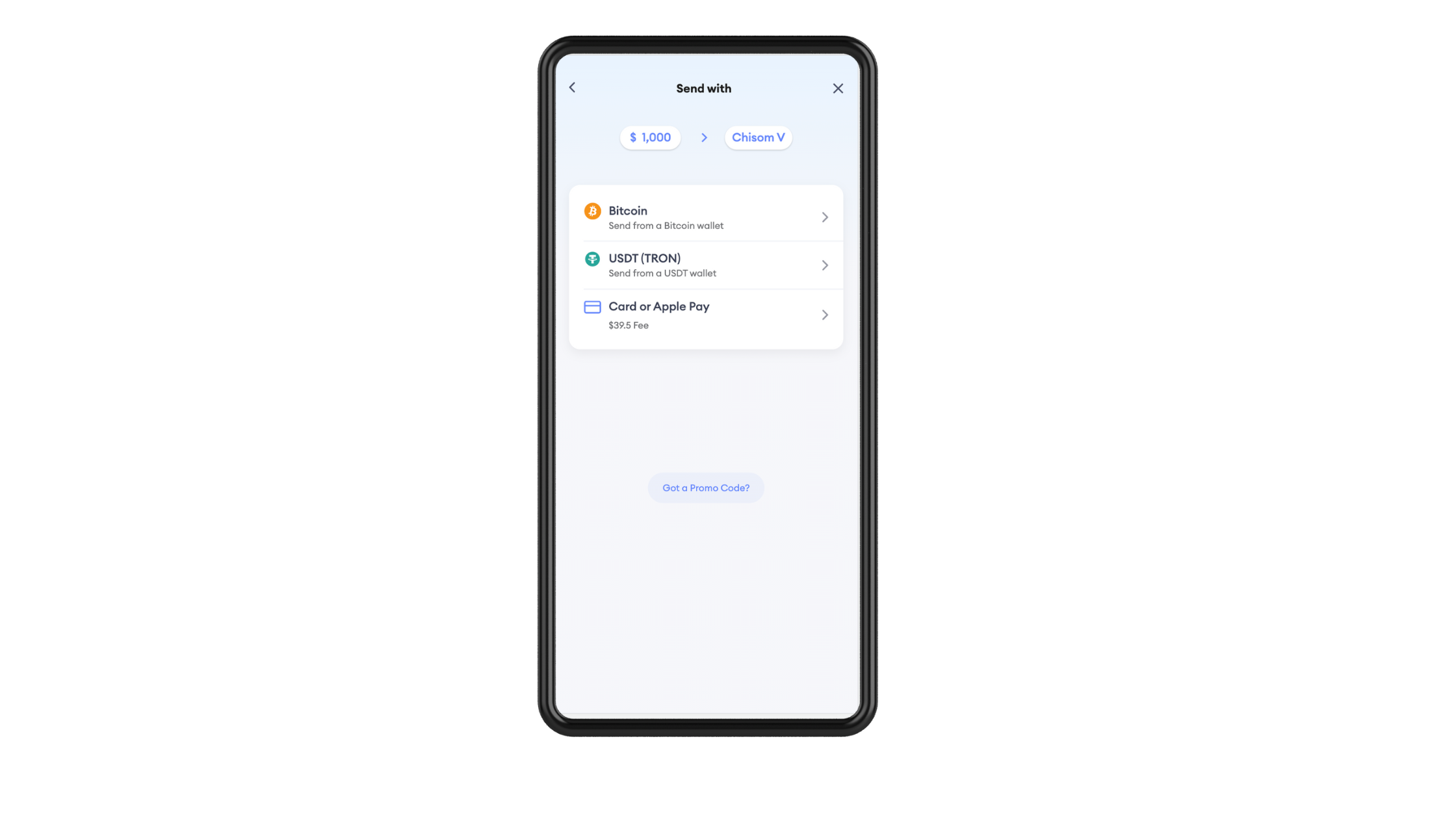 Step Four: Input your own details
With these details, you will receive updates of this transaction.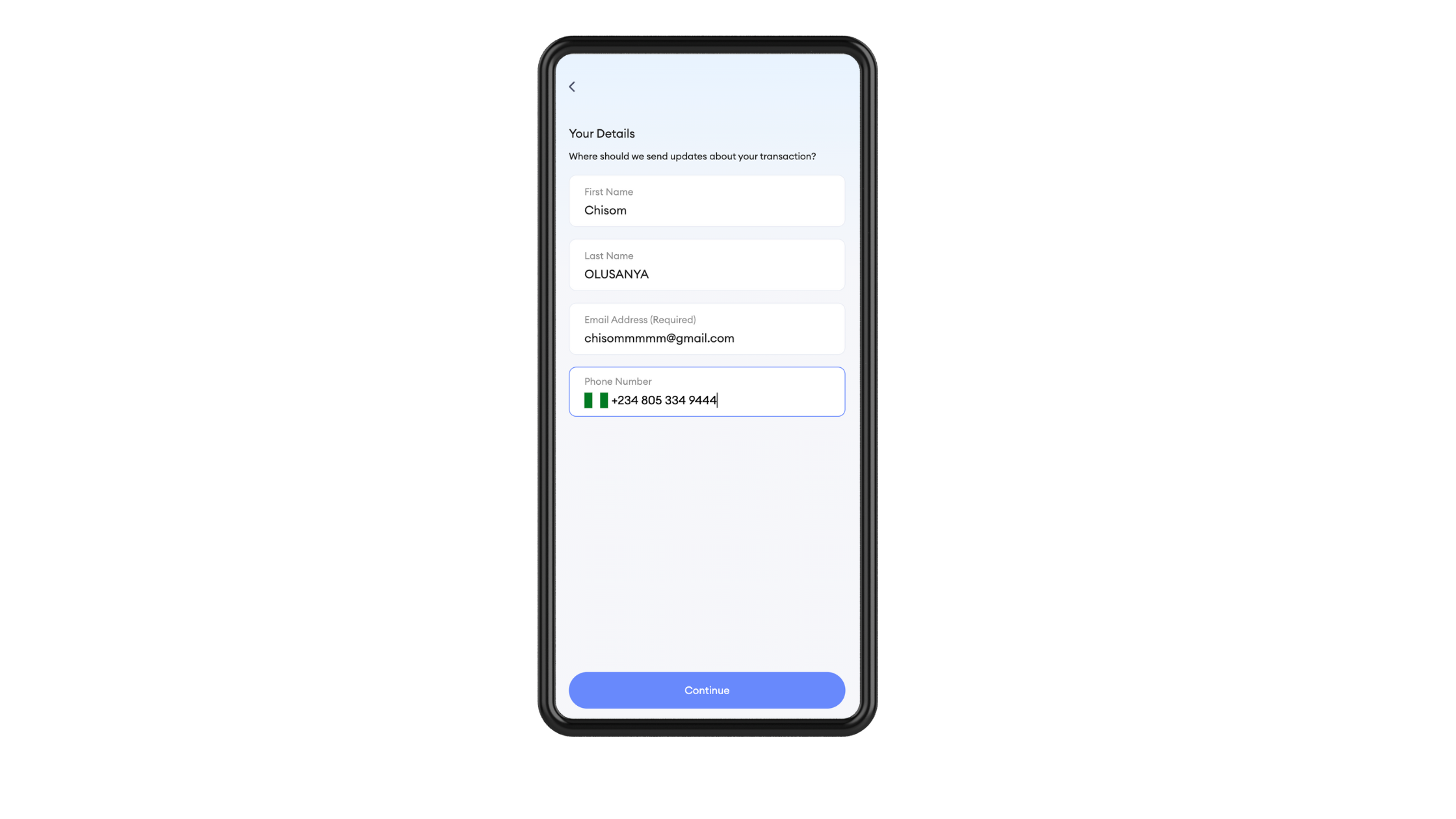 Step Five: Send USDT to the details displayed.
You can do this by scanning the QR code or copying the address by clicking "Copy."
Once you have made the transfer, click on "I have made transfer."
Ensure you send the USDT on TRON chain to avoid losing your coins.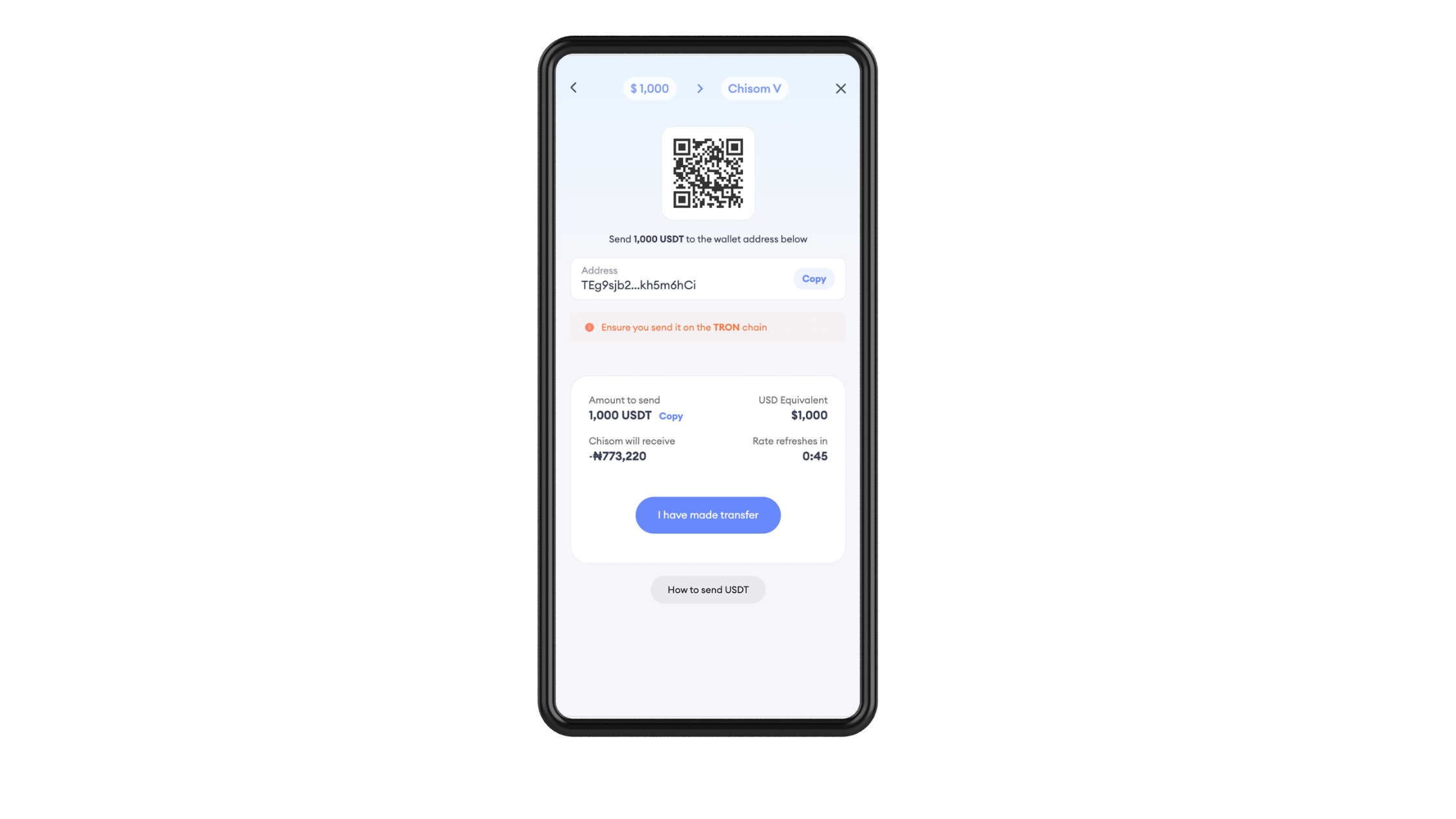 If you need more help on how to send USDT from a cryptocurrency wallet, click on "How to Send USDT"
You're done!
Your transaction will be processed and you can track the progress on the app. If the recipient has not been credited in four hours, please click on "Contact support" and someone from our team will be ready to assist you.