How To Send Money Using Payment Links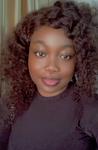 Updated by Antoinette Atolagbe
A Sendcash payment link lets you send money directly into a Nigerian bank account from anywhere in the world. It works great for sending payments to friends, family or business clients in Nigeria. These recipients can specify an amount, or you can input a desired amount by yourself.
Here's how to send money using a payment link on Sendcash:
Step One:  
After receiving a payment link generated by your recipient on the Sendcash app, copy and paste the unique link in your browser to access our payments page.
Step Two: 
You will be directed to input a desired amount.
After doing this, click on ' Send Cash' to access the payment options page.
If your recipient has already set an amount to be sent, you will be directed to the payment options page directly.
On the payment options page, select your desired payment method.
The payment options available for this are BTC, USDT, and Card or Apple Pay. 
If you do not have a Sendcash account, at this point, you will be prompted to add your details i.e. where you would like us to send you updates about this transaction. Once you're done, tap the 'Continue' button to proceed.
Step Three: 
You will be redirected and prompted to make payment with either the BTC, USDT, Card or Apple Pay options. 
We also have the Stripe payment option, which is available to only users in the USA.
That's it!
Your payment has been completed, and you can track the progress on the app. We'll send Naira to your recipient's Naira bank account once we receive your payment. 
If you have any questions, please send a mail to [email protected].