Virtual Accounts vs Payment Links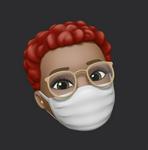 Updated by Tolu
Virtual accounts and Payment links serve the same purpose of allowing you receive money from anywhere in the world. Keep reading to learn how each method works, their differences and which is better for you.
What are Virtual (USD/GBP) Accounts?
The USD & GBP account options give you a virtual bank account domiciled in the stated currencies (USD/GBP), meaning senders can only make transfers to you in USD or GBP.
With this option, the sender simply needs to make a wire transfer from their bank (app) to the account details you generate. Once the transfer is completed successfully by their bank, your Sendcash wallet gets credited, and you can then withdraw to any Nigerian bank account you want. 
This method comes with a 1% fee, meaning if the sender sends $1,000, you'll receive $990. 
Tip: If you live in the US or UK, you can use this method to top up your Sendcash wallet and then make transfers from your wallet to anybody in Nigeria.
What are Payment Links?
Payment links are links you generate to receive payments from anywhere in the world. When you send payment links to anybody, they can send you money via their bank cards, BTC & USDT payment options. Once the sender completes the transfer, your Nigerian bank account gets credited instantly.
When creating a link, you get to specify the amount you want to receive or allow the sender to choose any amount they prefer. 
Also, you don't get any fee when you receive via payment links, but the sender may get transfer charges depending on the payment option they choose.
What option should you choose for your transaction?
You can use payment links to receive money in any currency, but you can only use virtual accounts to receive USD & GBP transfers.
You can use both methods for one-off and repetitive transactions. However, virtual accounts are better for repetitive transactions, such as receiving salaries from your employers, while payment links are better for one-off transfers.
Payment links are better for senders who prefer card or crypto payment options, while Virtual accounts are better for senders who prefer wire transfers.
Side by Side comparison of both methods
| | |
| --- | --- |
| Virtual Accounts | Payment Links |
| Transfers go to your Sendcash wallet and can be stored there or transferred to any Nigerian bank account you want. | Transfers go directly to your Nigerian bank account. |
| A good option for both one-off payments & repetitive payments, such as salary from your foreign employer. | Better for one-off payments |
| You incur a 1% fee on the amount transferred. | You don't incur any fee, but your sender incurs a transfer fee depending on the payment option they choose. |
| A good option if your sender prefers making a wire transfer. | A good option if your sender prefers card or crypto payment options. |
| You can only receive transfers in USD or GBP. | You can receive transfers in any currency from anywhere in the world. |
| You need to submit proof of identity & address before you can generate a virtual account. | You don't need proof of identity to generate a payment link. |