How to fund your Sendcash account with Naira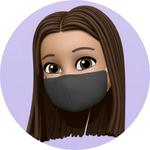 Updated by Teju
Depositing Naira to your Sendcash account enables you to send money to the US.
Step 1: Select the "Deposit Naira" Option
After signing in, click on the menu at the top right corner of the app and select the "Deposit Naira" option.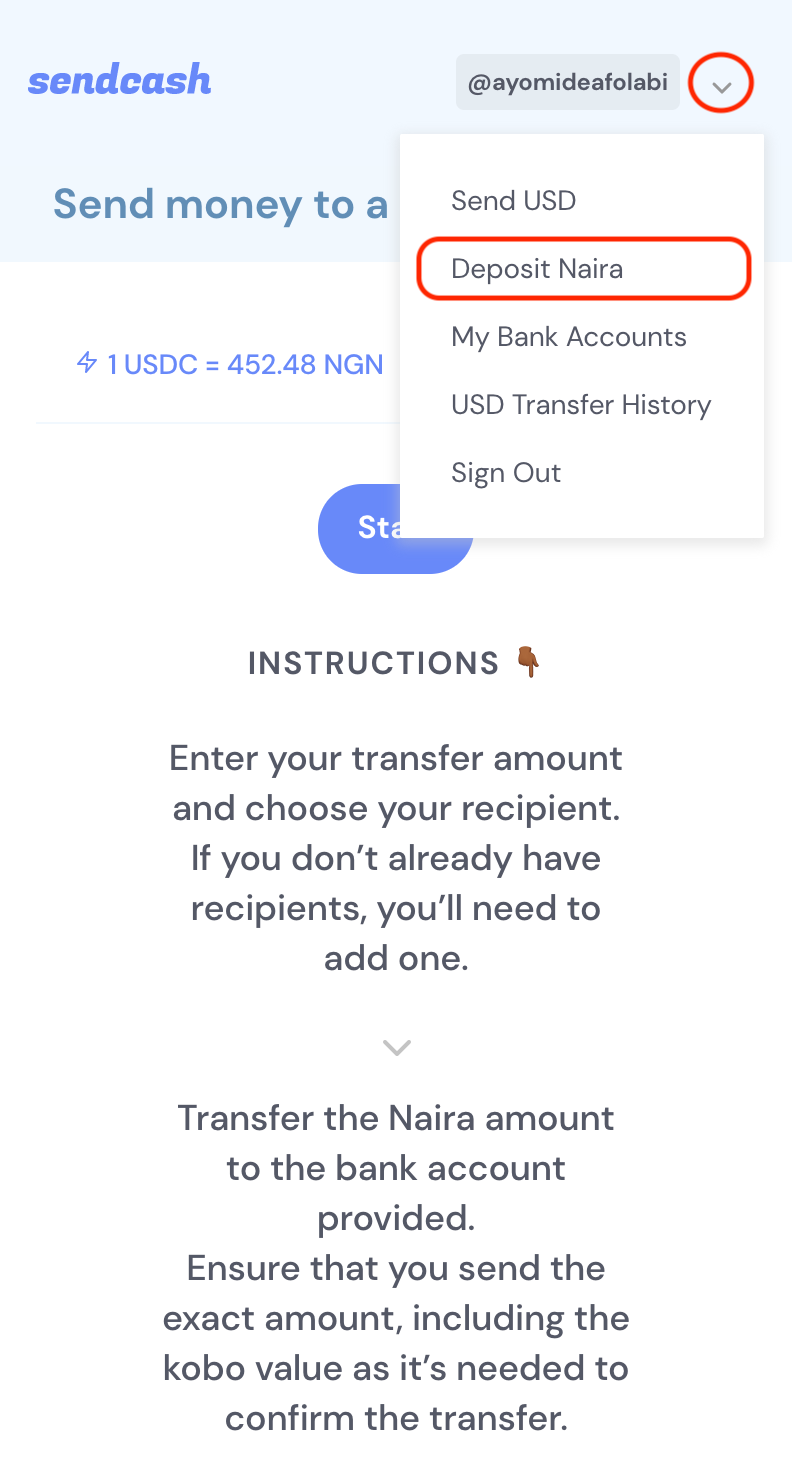 Step 2: Select the amount of Naira you want to deposit.
On the Deposit page, click "Deposit Naira" and input the amount of Naira you want to deposit and select the linked bank account you want to make the deposit from.
If you haven't already linked a bank account, you'll need to do so first. Here's our article on how to do this.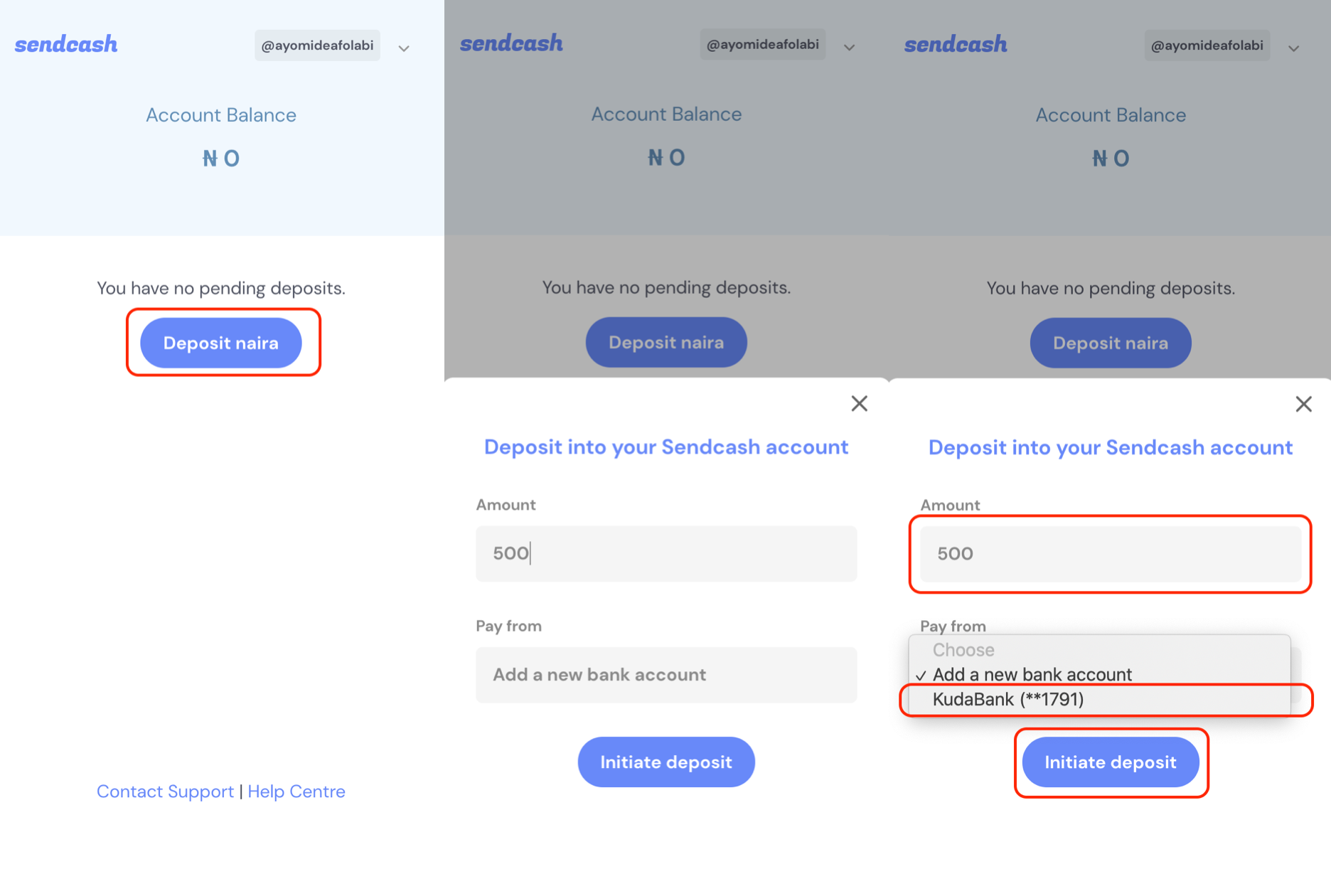 Step 3: Make Deposit
Confirm the amount of Naira you are depositing and the amount of NGNT you will receive.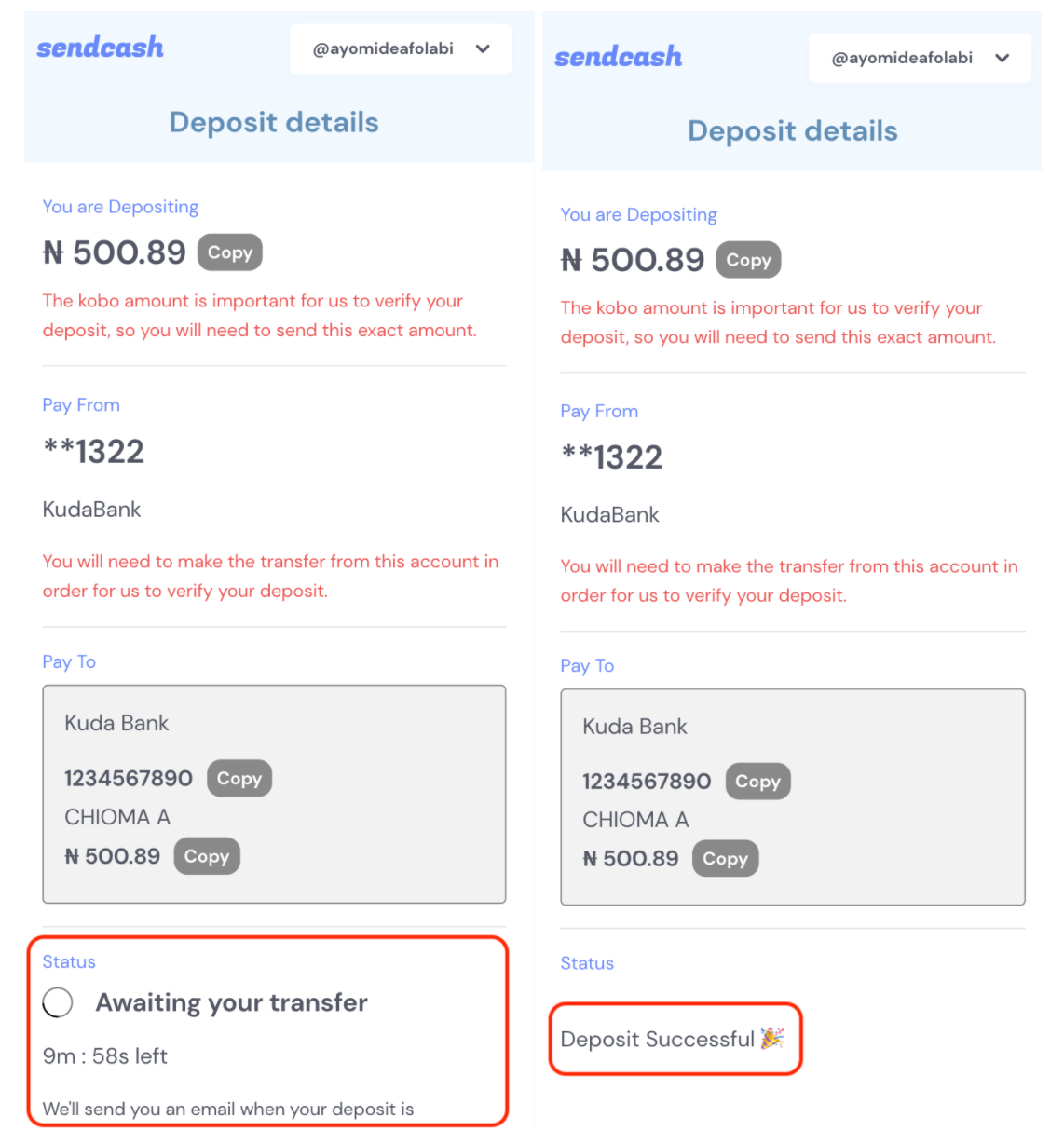 Kindly take note of the kobo amount added to your Naira deposit. You have to send in the exact amount for us to verify your deposit.
Open your bank's mobile app, go to the transfer section.
Choose the recipient's Bank as the deposit bank and paste the account number. You have 20 minutes to make the transfer. Please ensure you make it within the allocated time.
Once we detect that your transfer is successful, your BuyCoins NGNT account will be credited. This might take a few minutes - you don't need to do anything, we'll automatically credit you once we've confirmed.
If we aren't able to detect your transfer within 10 minutes, you can click on the "I have made this transfer" button.
That's all! You can now proceed to send money to the US.