How To Use A Sendcash USD Account For Direct Transfers To Nigeria.
Updated by Ifeoluwani
This guide breaks down how to create your USD virtual account, fund it and make transfers to Nigeria.
How To Create & Fund Your USD Virtual Account.
Step One: Tap 'Receive' and open the USD account card
Sign in to your account & tap 'Receive' on your homepage. Then, click the 'create USD account' card.
You'll need to be a registered user to get a USD virtual account. If you don't already have an account, you can sign up
here.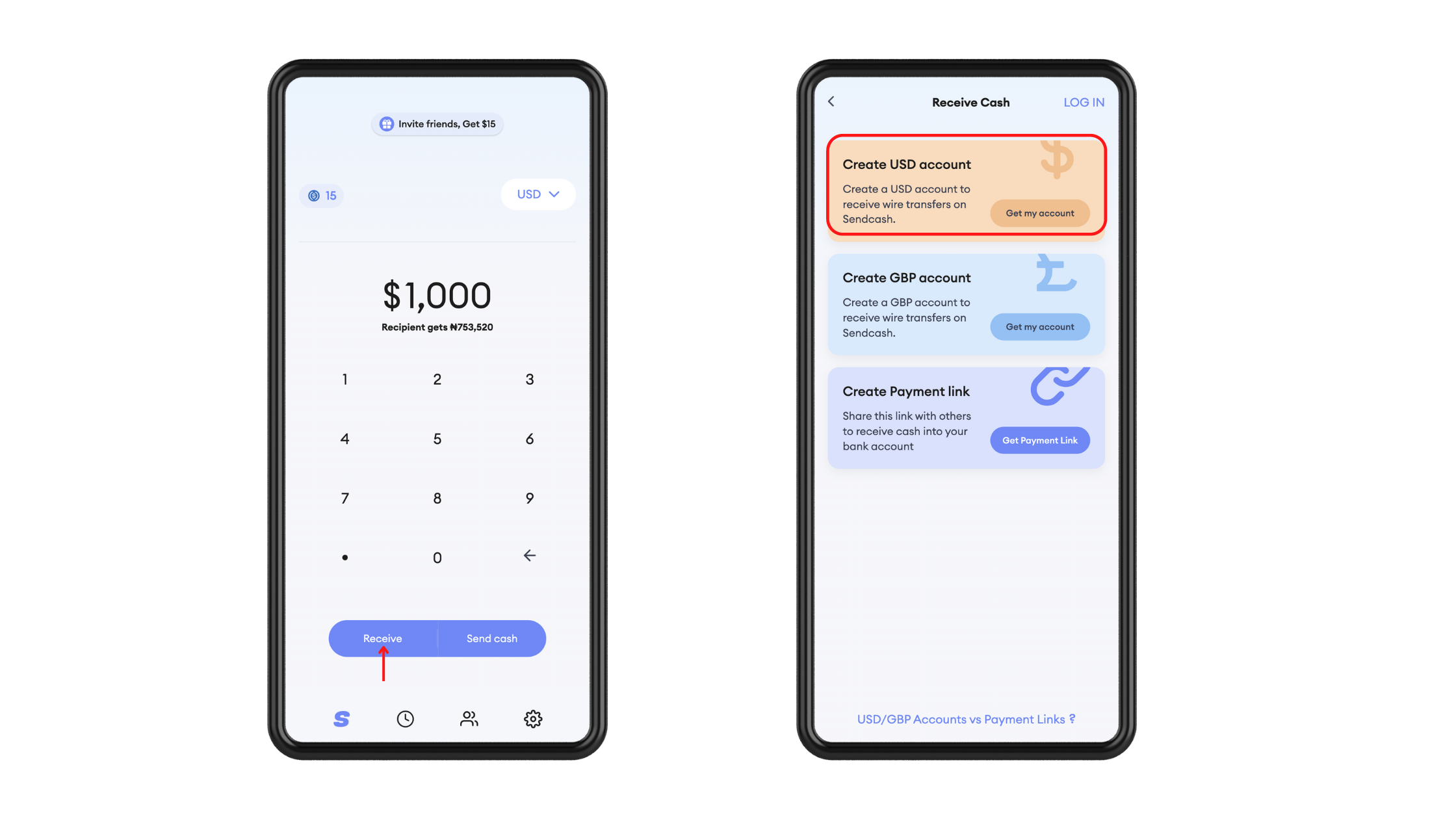 Step Two: Verify your Identity to proceed
To verify your identity, you'll need proof of address not over three months old and a valid ID such as NIN, Driver's license or Voter's card.
You may also be required to take a selfie holding up your ID if extra verification is needed.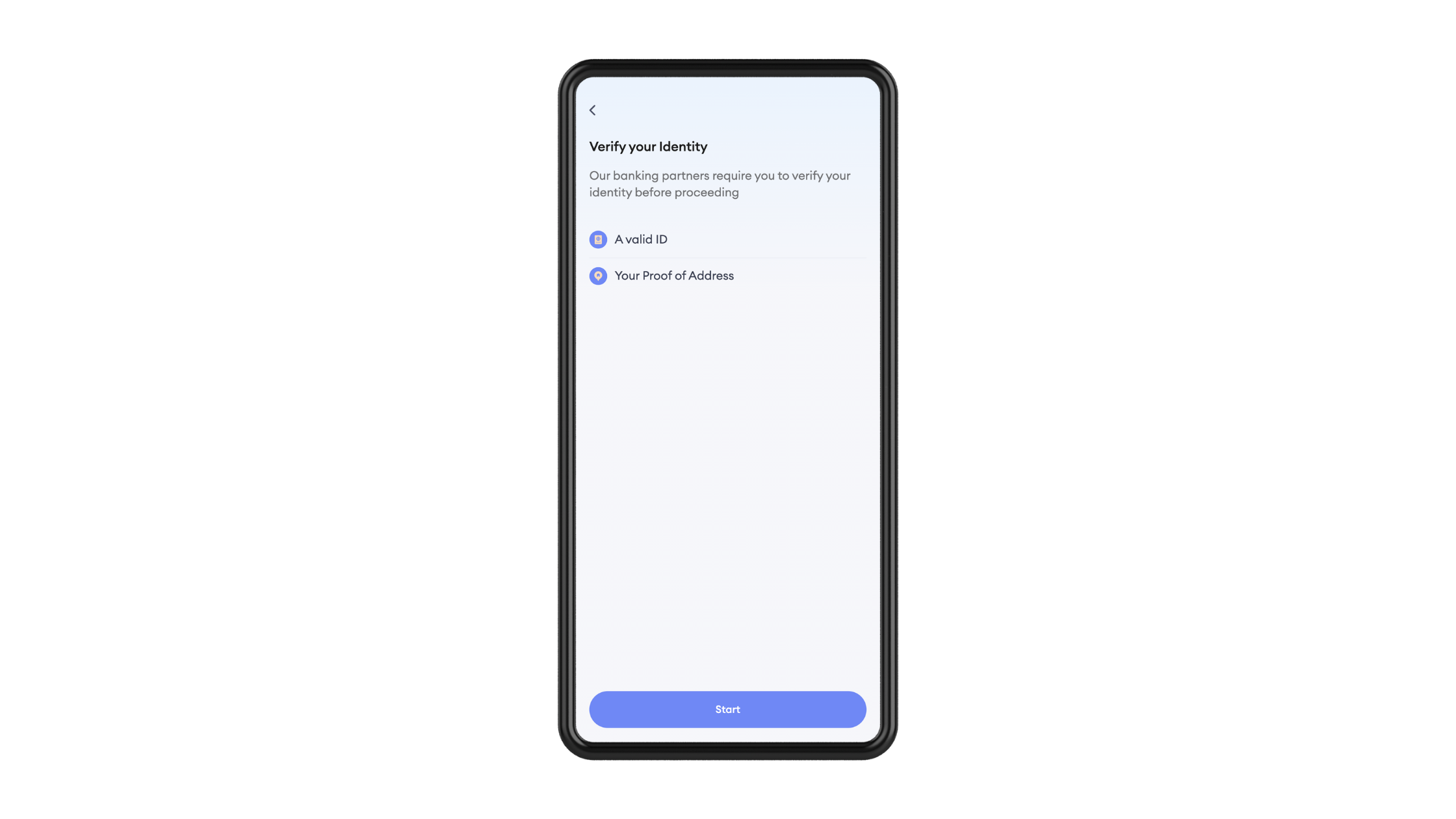 Once your identity is verified, you'll be able to view your USD account details on your app.
The verification process may take up to 48 hours as it is handled entirely by our payment partners.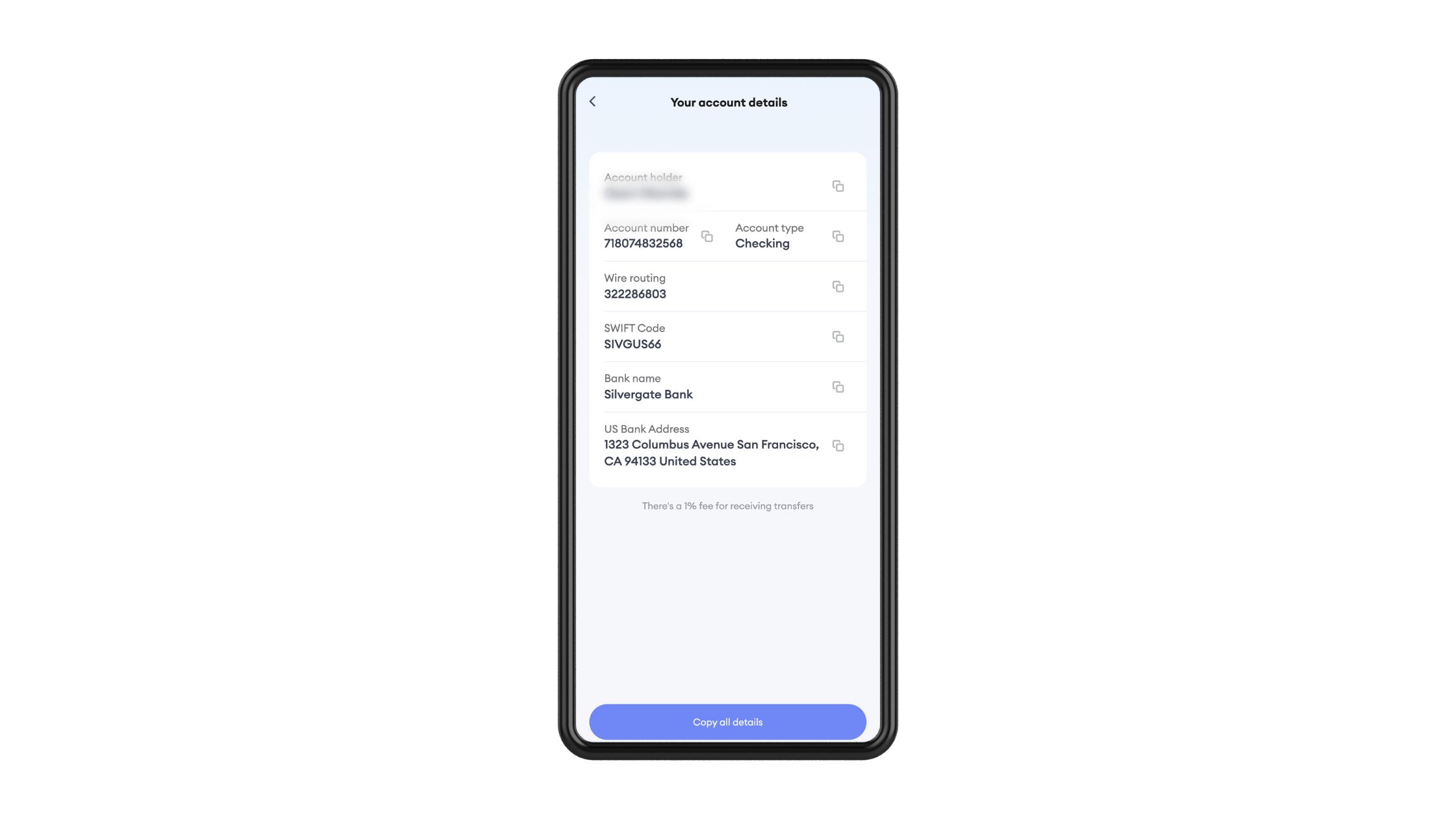 Step Three: Fund your newly created USD account
Next, make a regular wire transfer from your primary US bank to your Sendcash USD account.
When your wire transfer arrives the amount sent will show up on your home screen as your wallet balance.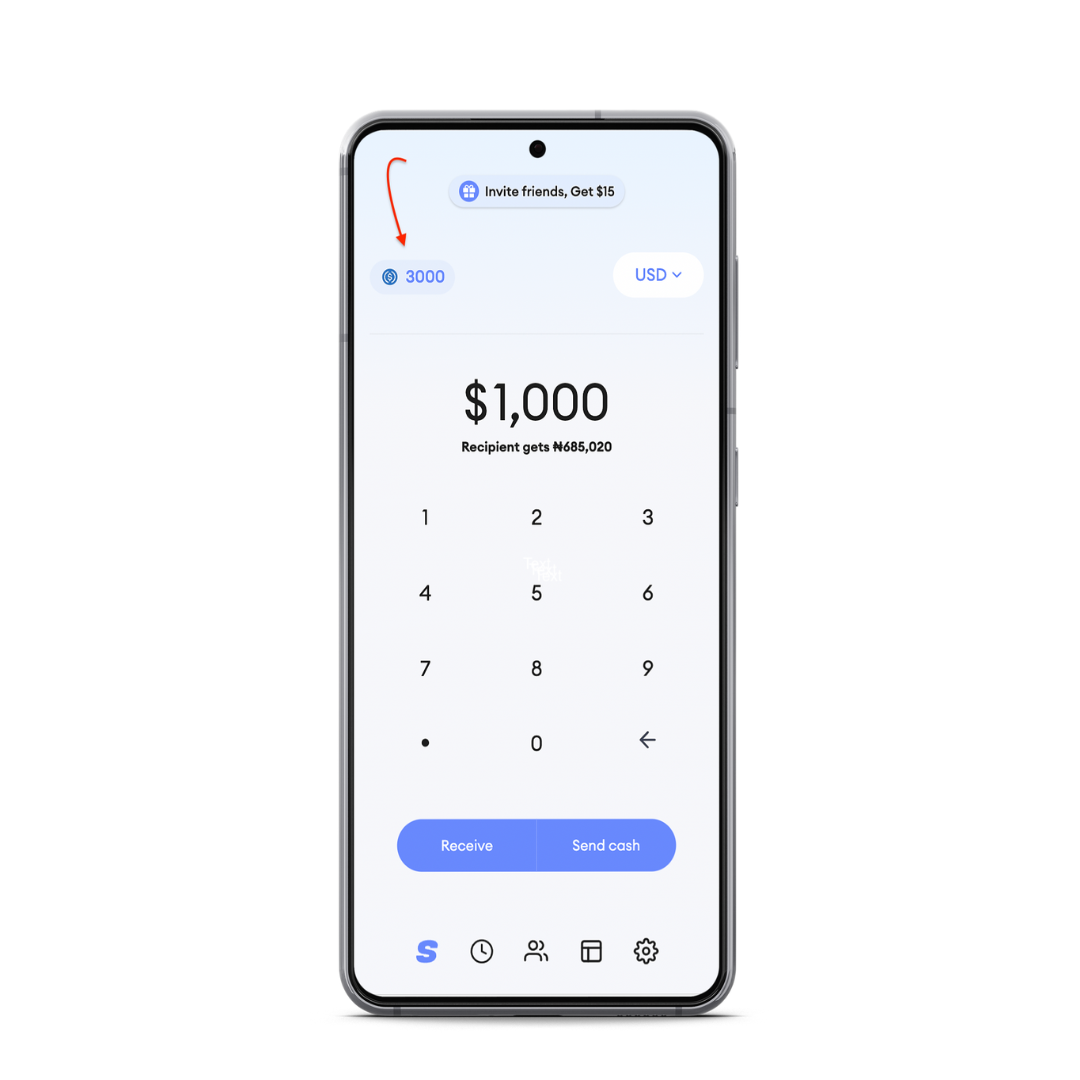 Transfers to your virtual account cost 1% of the amount received
How To Transfer To Nigeria From Your Sendcash Wallet.
Step One: Enter the amount you want to send and click "Send cash"
Log into your Sendcash account, enter the amount you want to send to your recipient and tap on "Send cash."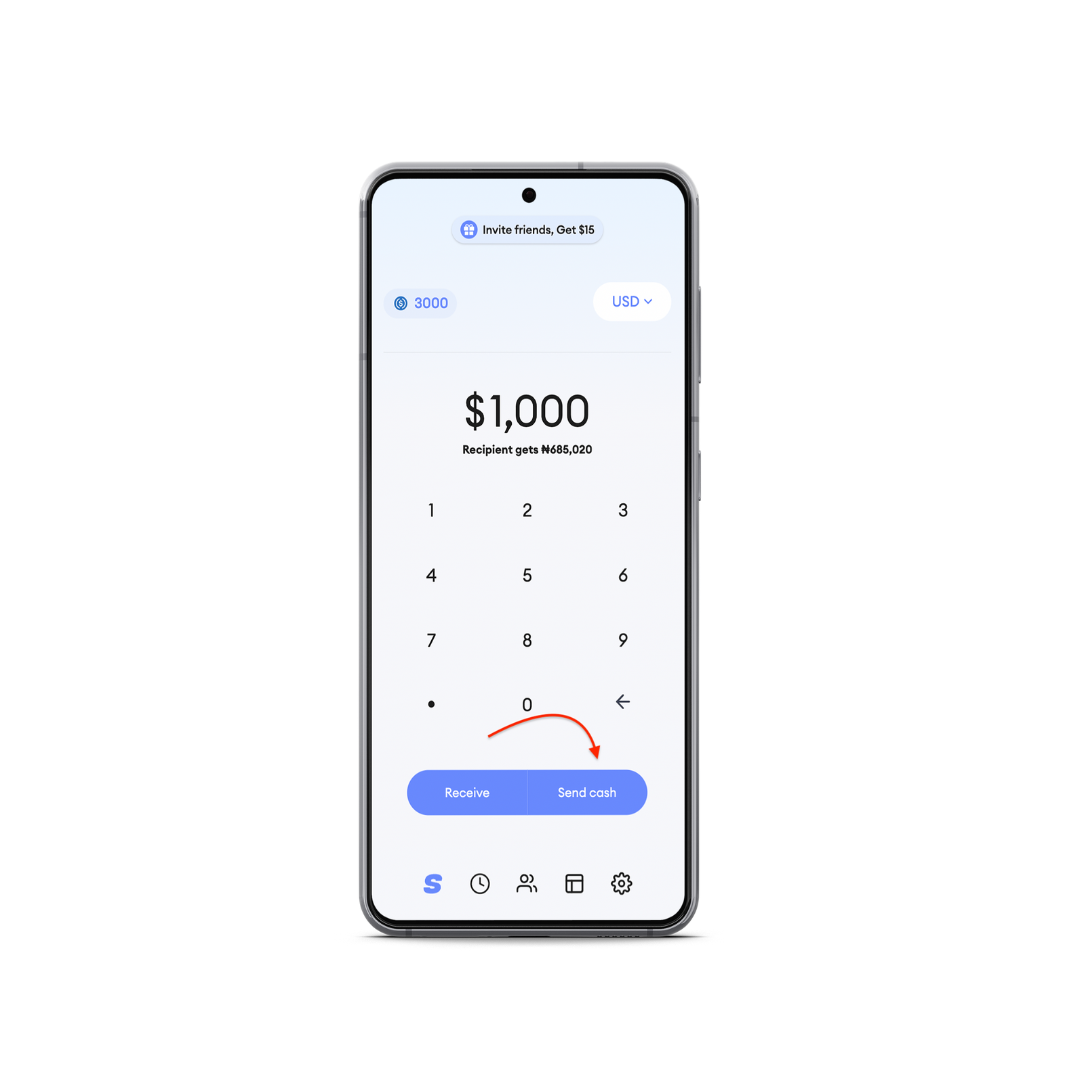 Step Two: Input the recipient's details
Fill in your recipient's bank details to continue.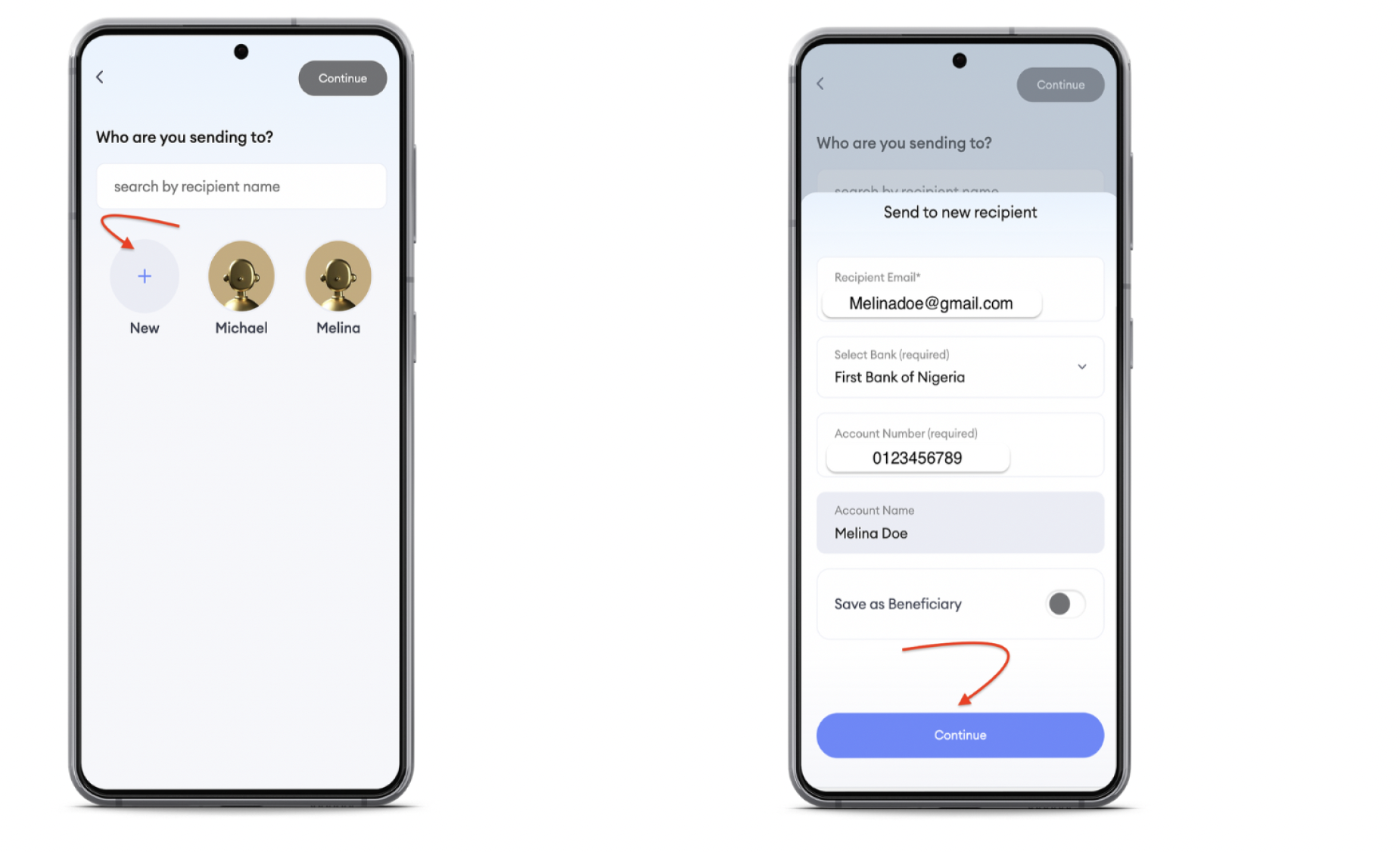 Step Three: Choose USDC balance as your payment option.
Your USDC balance is the same as your wallet balance so tap on "USDC Balance" to proceed.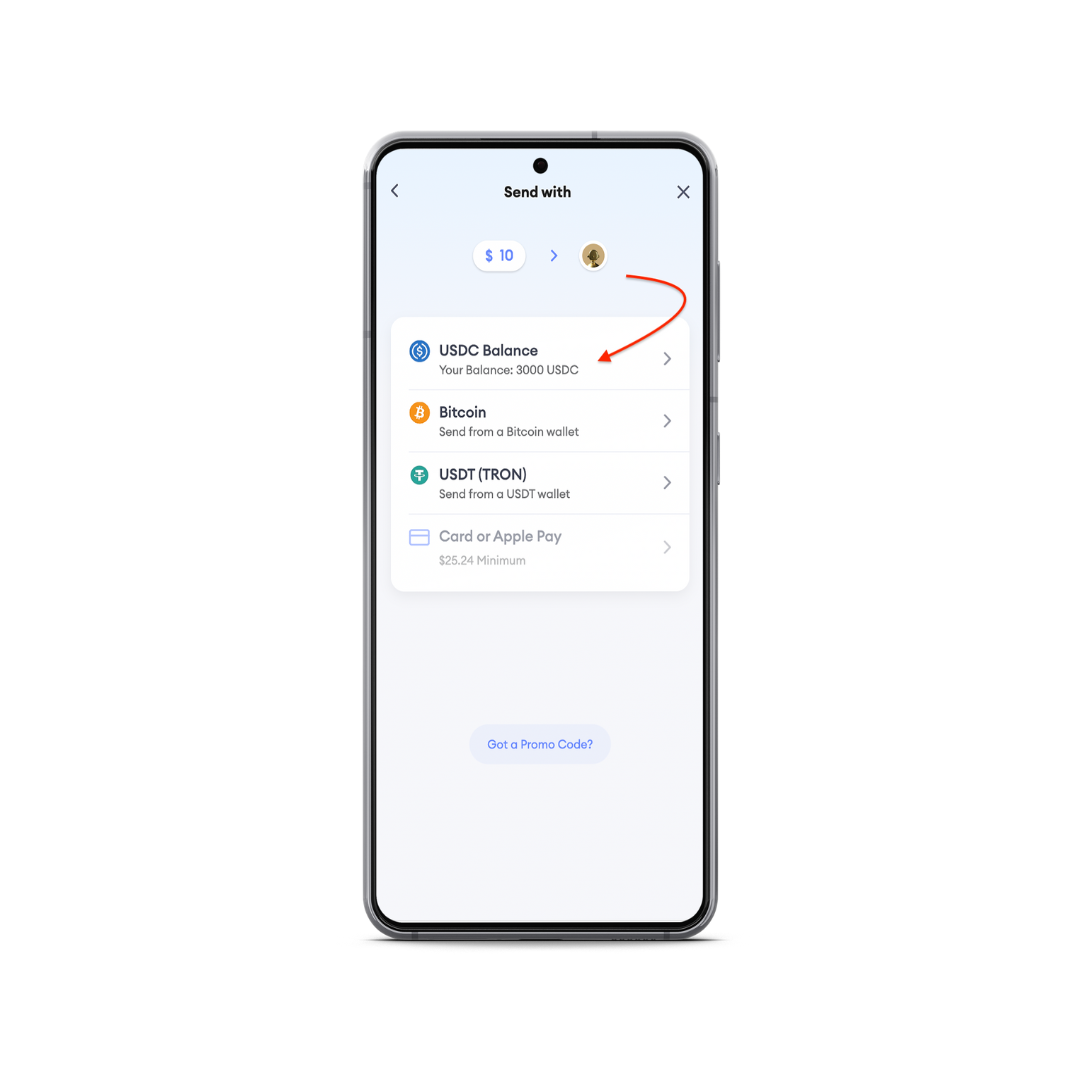 Step Four: Confirm your transfer details.
Confirm the amount and the recipient's name are correct, then tap the "Transfer" button to proceed.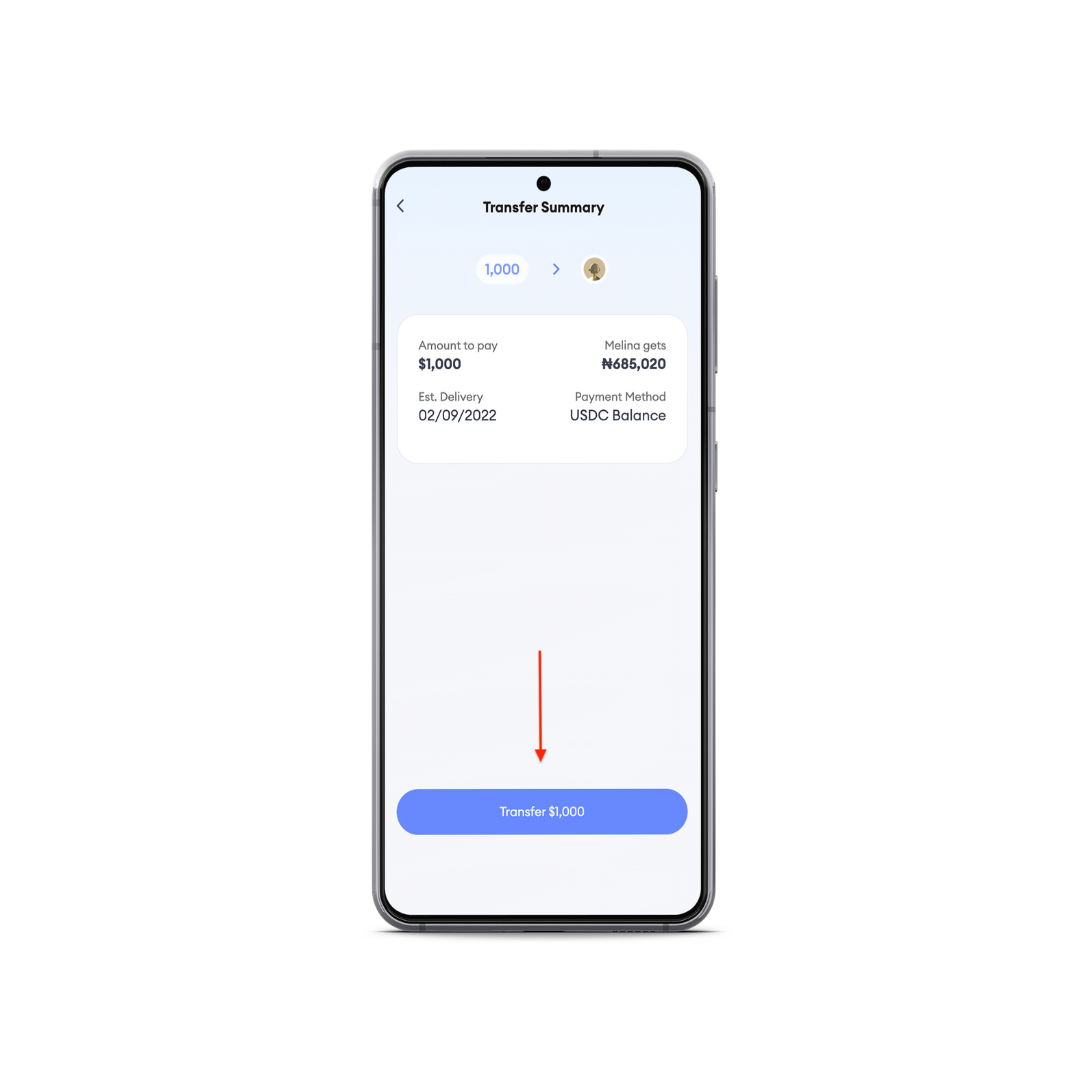 Transfers from your Sendcash balance are free of charge
Step Five: Enter your pin and OTP
Next, you will be prompted to create a unique pin for this transaction & future transactions, and also enter the OTP sent to your email address.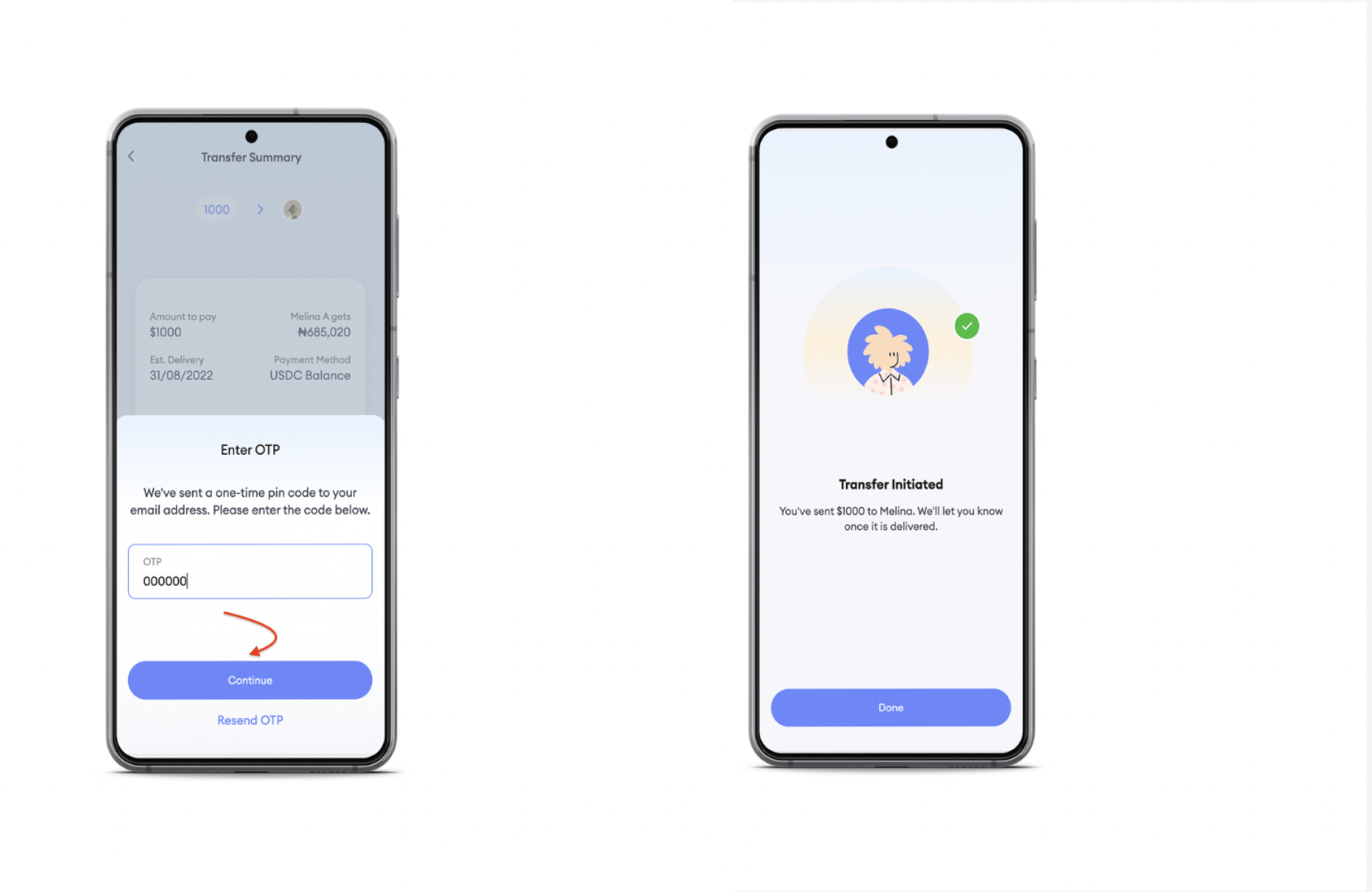 That's all. Your recipient will receive your transfer in a couple of minutes.