How to send with your debit/credit card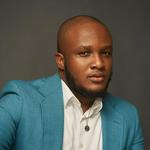 Updated by Kelechi
Sendcash is committed to providing you with as many options as possible for transfers, so you can always pick the option that is convenient and works best for you, whether it's Bitcoin, USDT or your bank card.
With the "Card or Apple Pay" option you can now send money to Nigeria using your bank card on Sendcash.
Here is a breakdown of how payments with bank cards work on Sendcash:
Step 1: Fill in the details of your transaction. Input the amount you want to send and click "Send cash." Then fill out the recipient's bank details.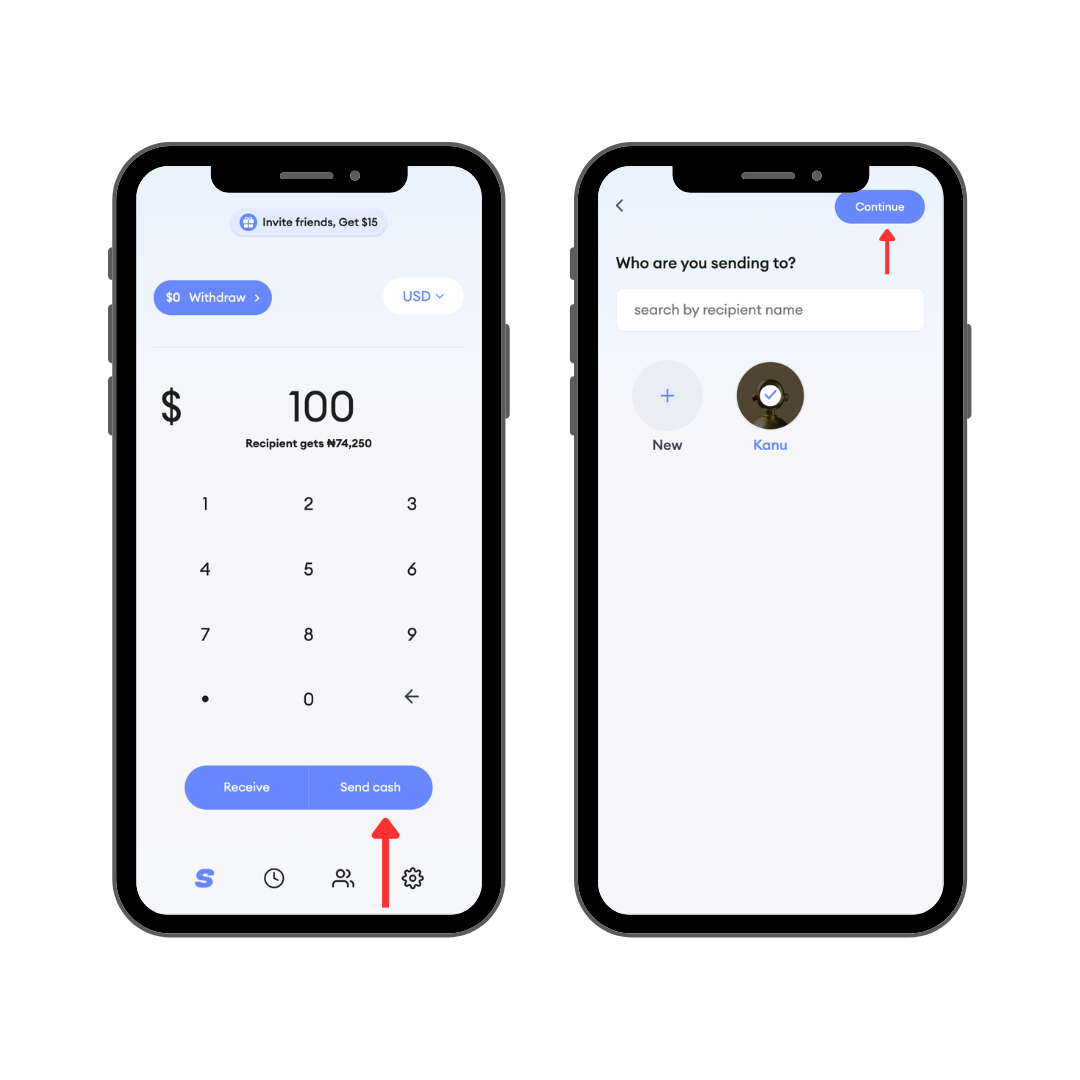 Step 2: Select the "Card" option.
The transaction fee (which is included in the payment amount), is displayed at the payment point.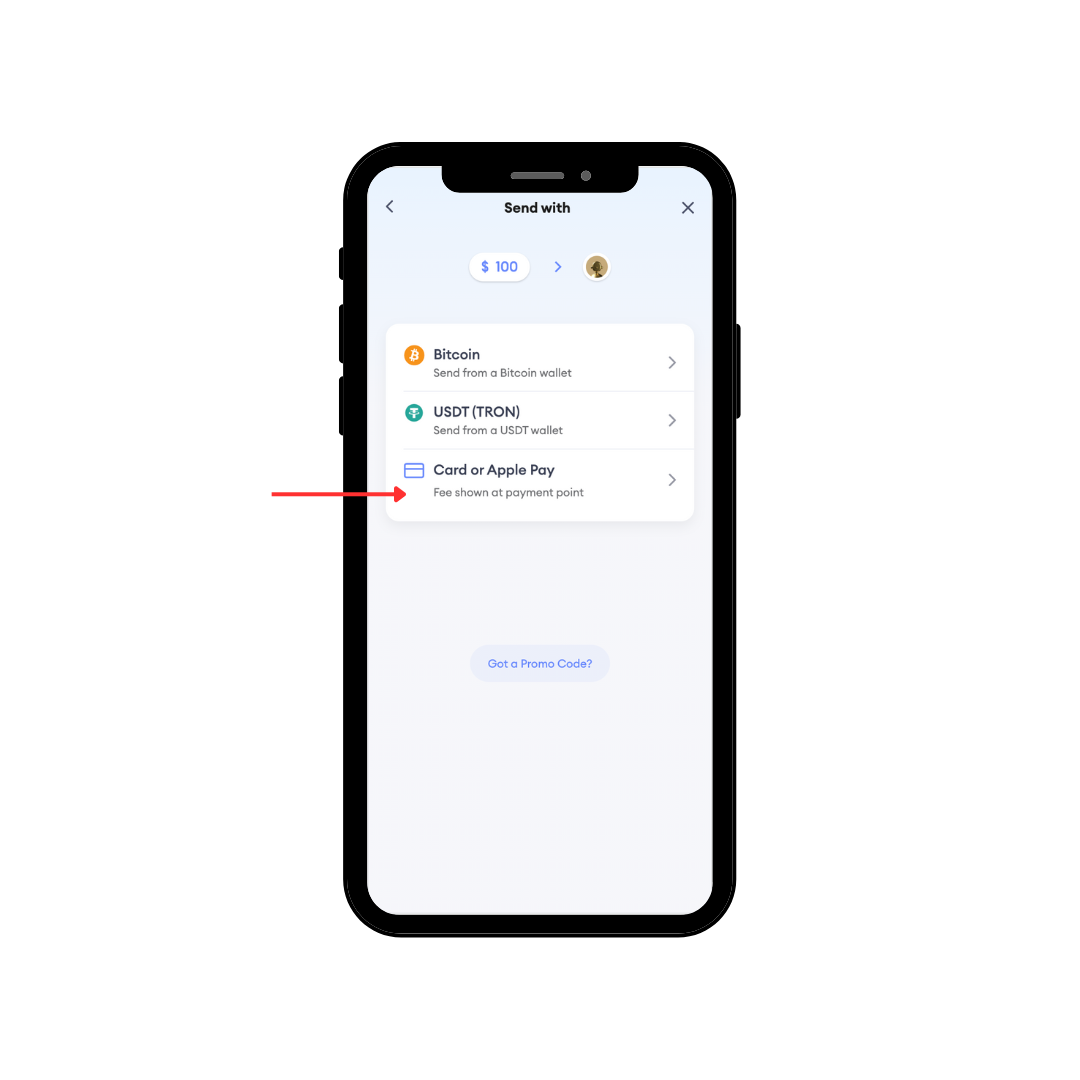 Step 3: You'll be redirected to Mercuryo (our card payment partner) to complete your transaction. Tap "Open Mercuryo" to continue.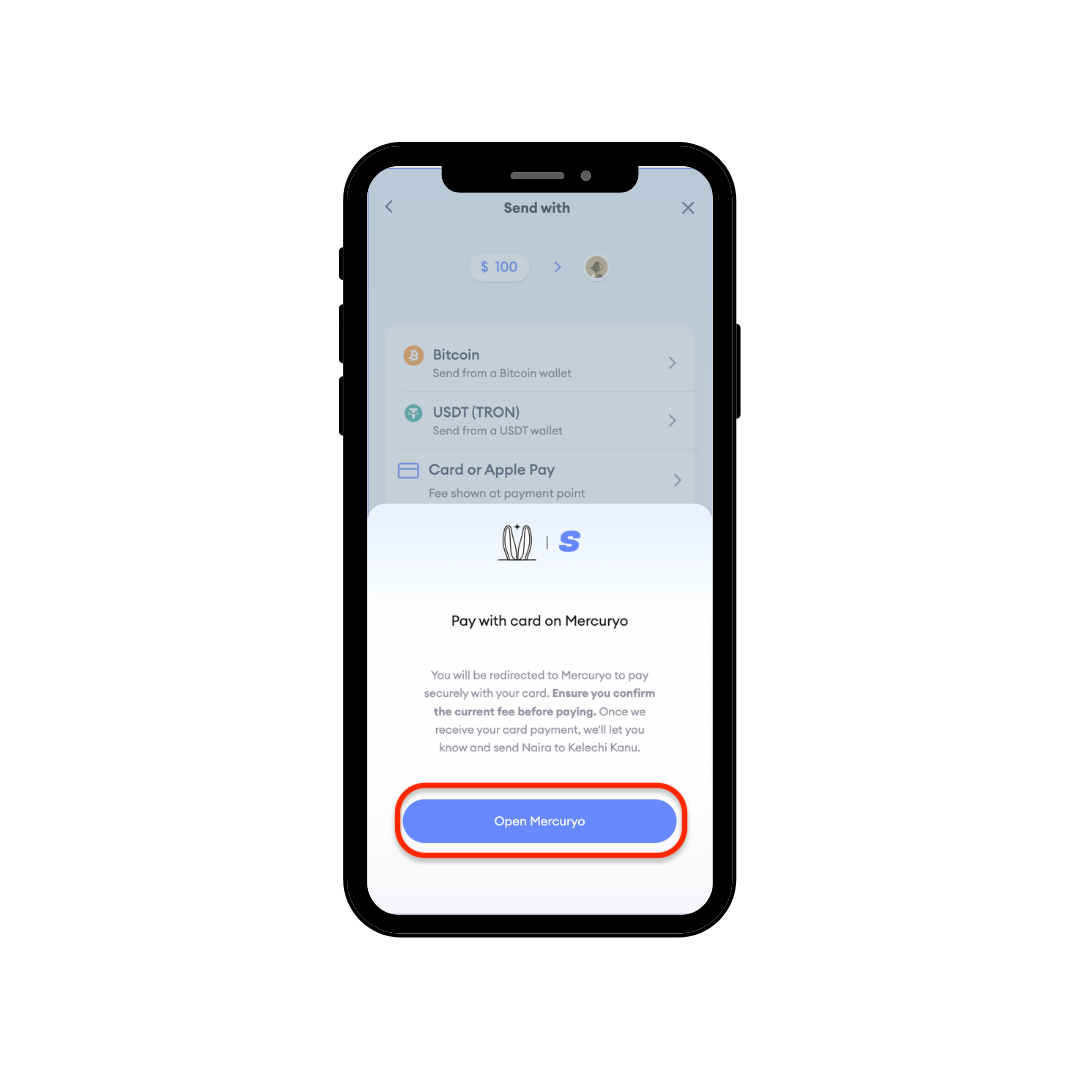 Step 4: The details of your transaction will be pre-filled on your behalf.
To view the transaction fee and the current market price of the BTC, click on the drop-down arrow.
Then click "Buy" to proceed.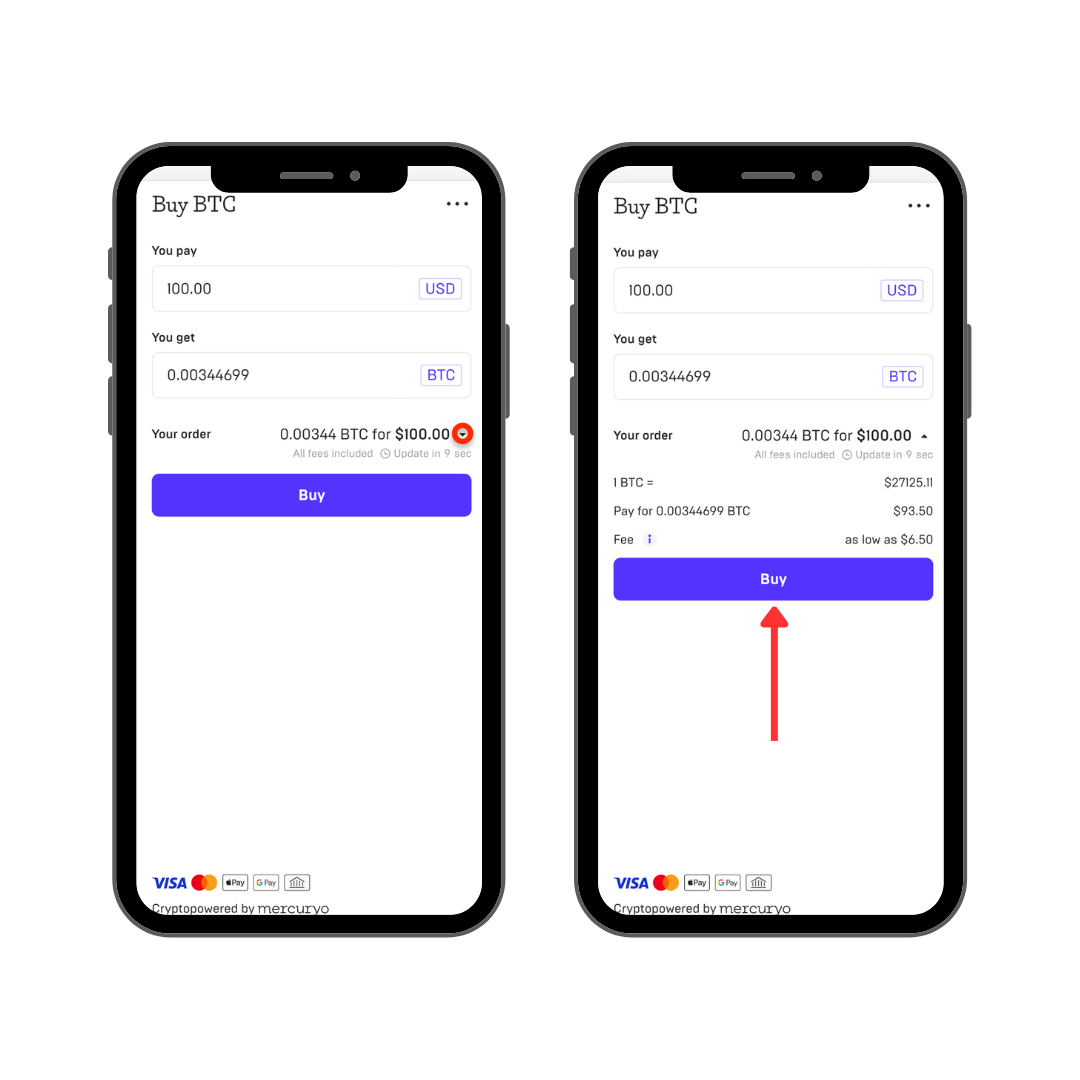 Step 5: Add your card details, and then click on "Pay"to complete your transaction.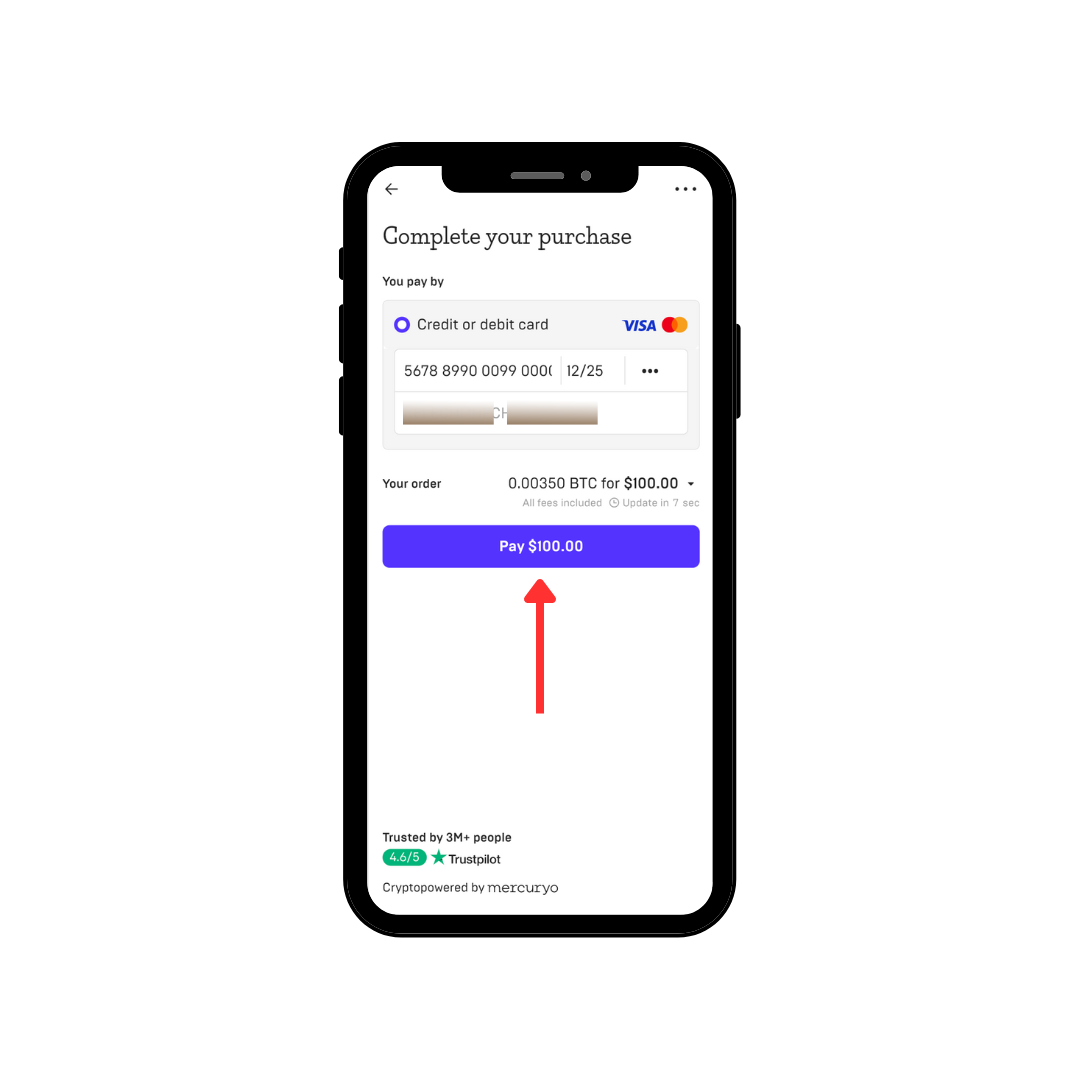 Step 6: You're done!
We'll send Naira to your recipient when we receive your card payment.