How to send money to Africa with the P2P network
In the event that you don't have access to a Bitcoin wallet, you can send money via any of Sendcash's P2P payment options (CashApp, Zelle, and others to come). We will pair your payment with a Sendcash Partner and they will send the Bitcoin on your behalf. Here's how that works:
To send money to a Nigerian bank account, visit sendcash.africa and click on the "Send Money to Nigeria" button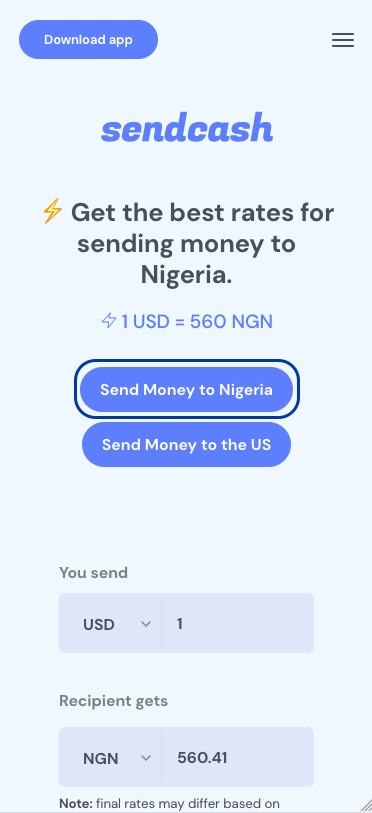 Step 2: Input information about the amount and the recipient
Enter the amount you want to send and click the "Send cash" button. On the next page, enter information about the recipient's bank account and click the "Continue" button.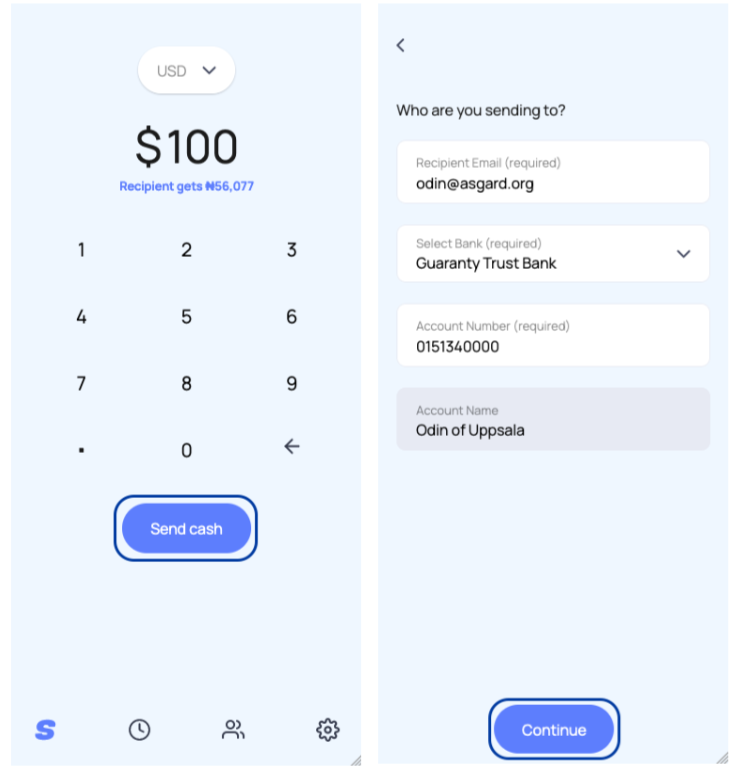 Step 3: Select your preferred payment method and pay
Pick a P2P payment option that you have access to.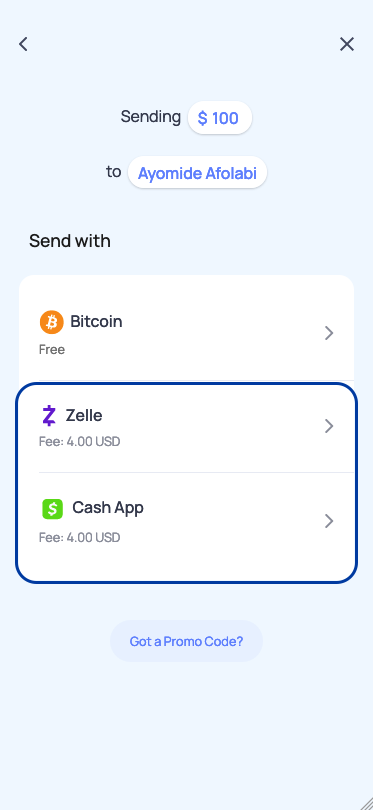 Please note that a fee is charged (based on the amount you're sending) for every payment you make with the P2P option. This fee is paid as commission to Sendcash Partners that help you complete your transaction. Here's a breakdown of the fee structure: $49 & below = 5%, $50 to $149 = 4%, $150 to $499 = 3.5%, $500 & above = 2.5%
Enter your contact details to get updates about your transaction and click the "Continue" button.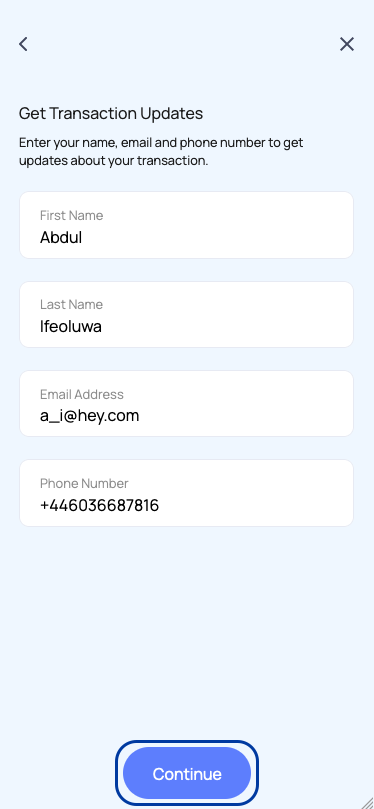 Review information about your payment and click the "Pay" button. On the next page, you will find information about the Sendcash partner that you can transfer your money to. Please click on the "I've made payment" button within 14 minutes of sending money to the Sendcash partner else, your transaction will be automatically canceled. In the event that you transferred money to the Sendcash partner without clicking the button, please reach out to us via

[email protected]

with your proof of payment.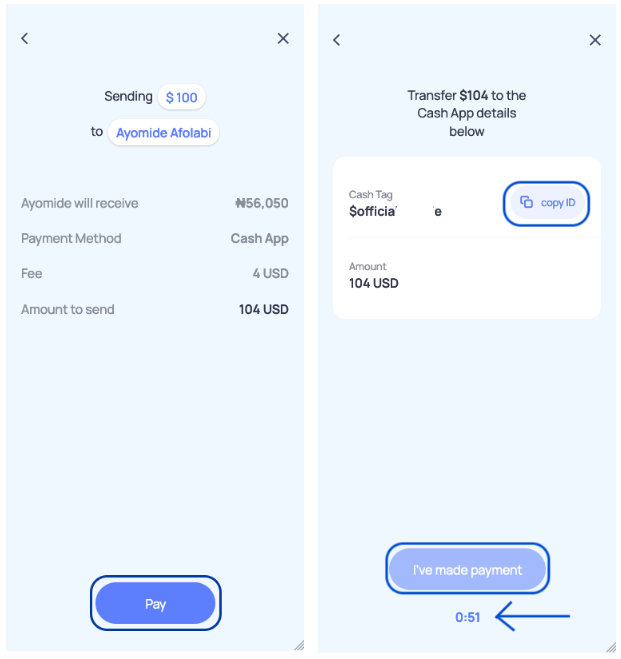 That's it, you have just transferred money to Nigeria.