How to Deposit Crypto on Sendcash.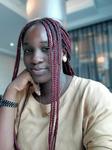 Updated by Vanessa
You can now fund your Sendcash USD Wallet with BTC/USDT and make multiple transfers from your Wallet at no extra cost.
Here is how to fund your wallet:
Step 1: Enter the amount you want to deposit.
Log in to your Sendcash account and enter the amount you want to deposit. Then, tap on "Receive."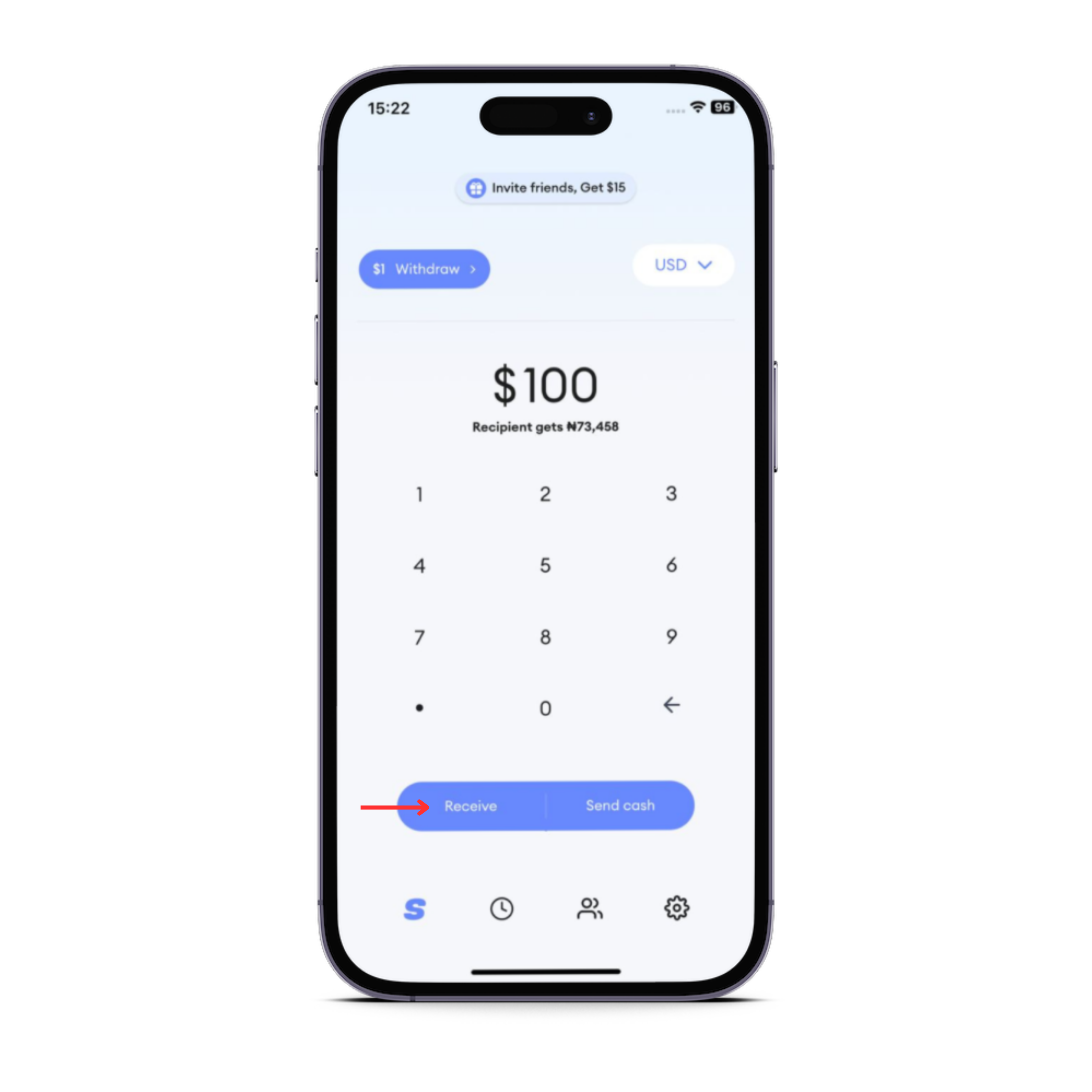 Step 2: Tap on Crypto Deposit.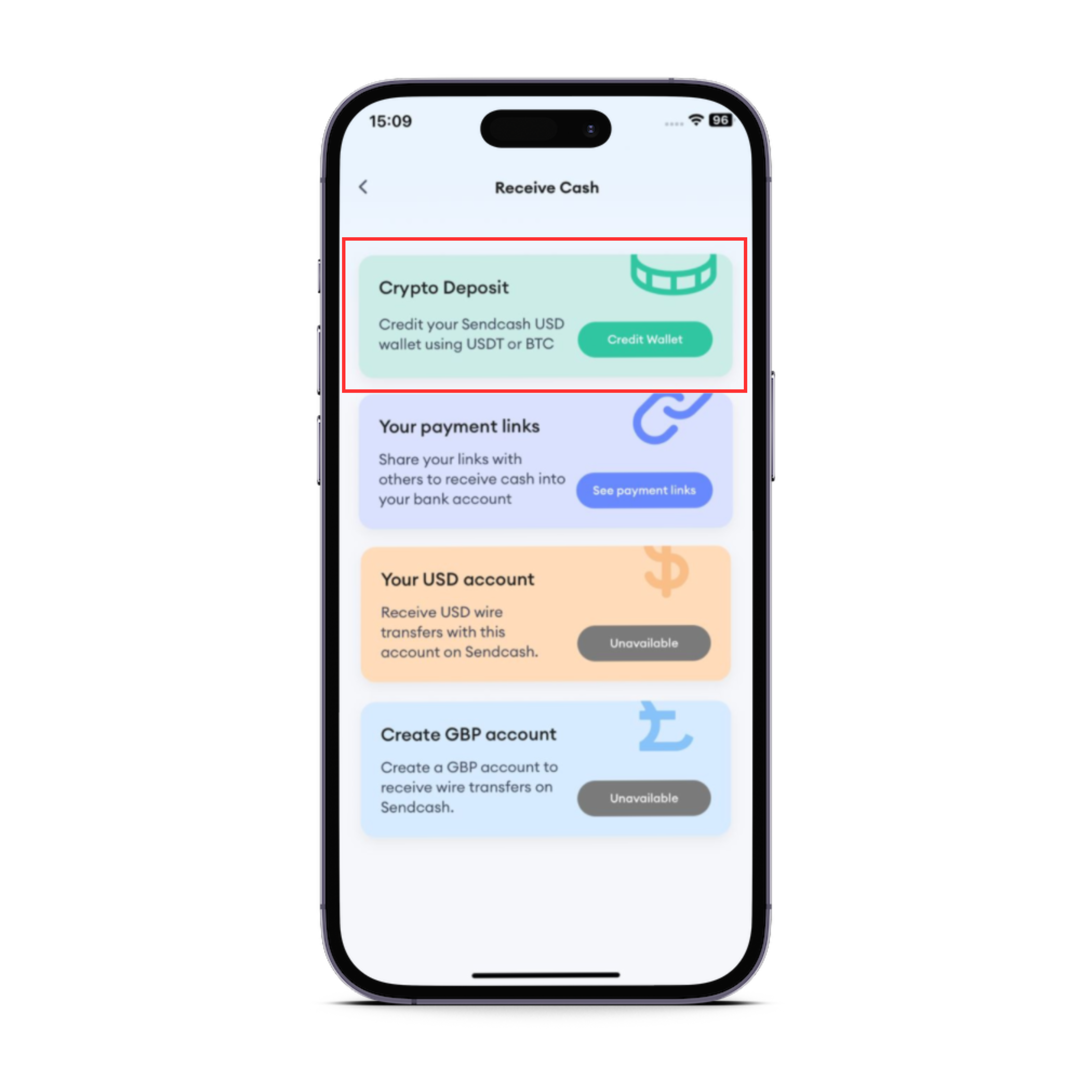 Step 3: Choose the cryptocurrency you want to deposit with.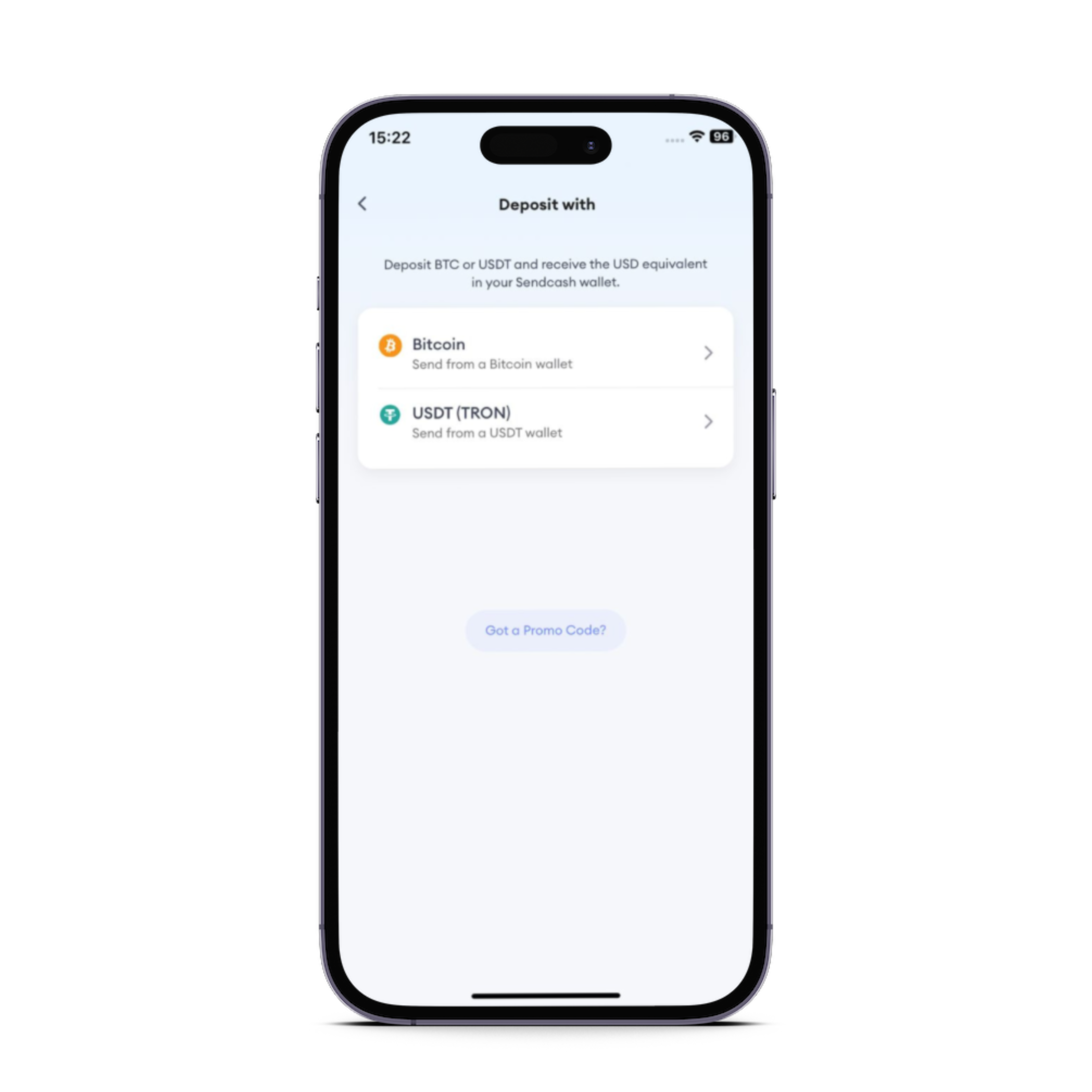 Step 4: Confirm the amount you want to deposit
The amount you entered in step one will be displayed here along with the BTC/USDT equivalent you are to send. You can make adjustments to this amount before you click "Continue."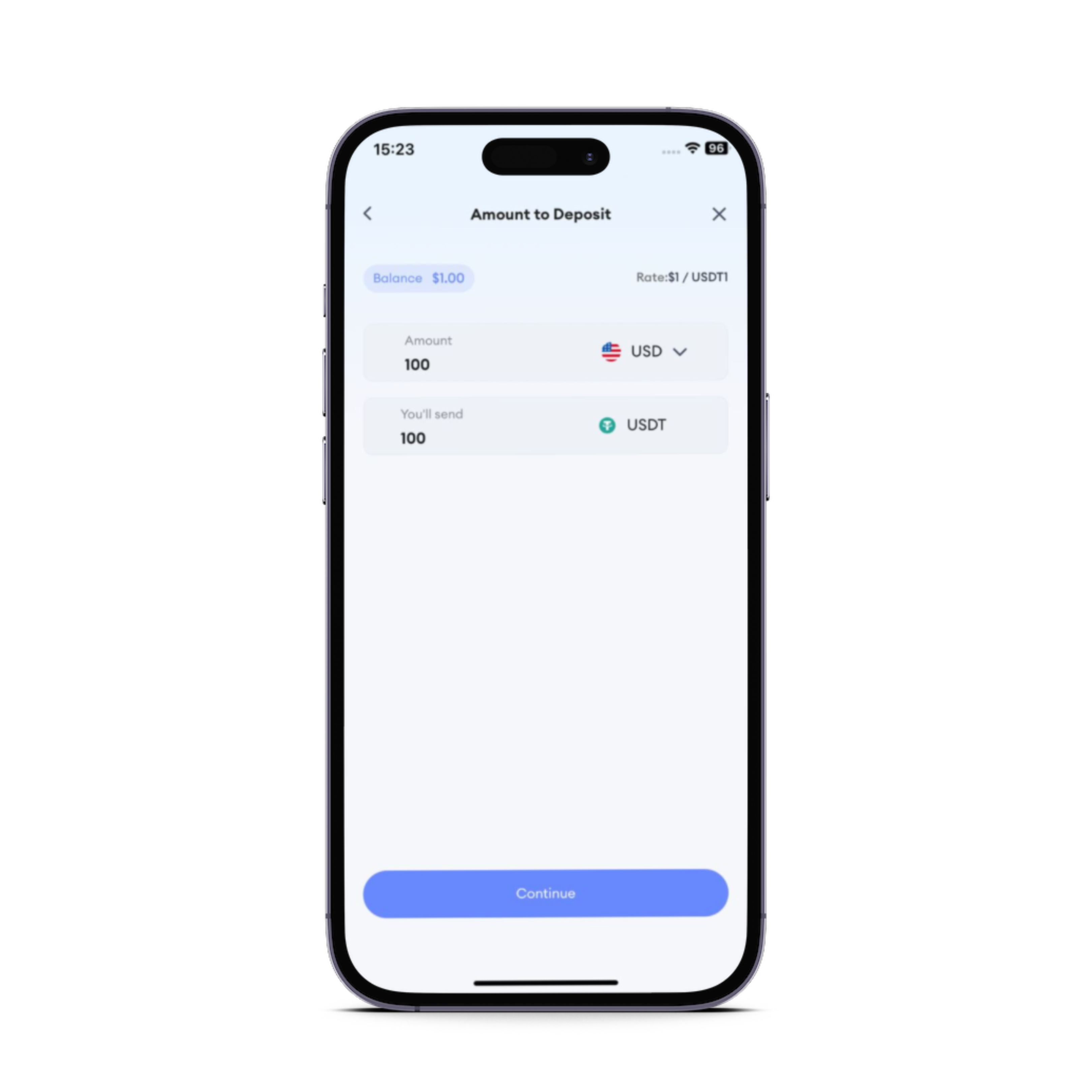 Step 5: Send crypto equivalent to displayed address
We will generate a crypto wallet address for you to transfer the BTC/USDT equivalent of the amount you want to fund your wallet with.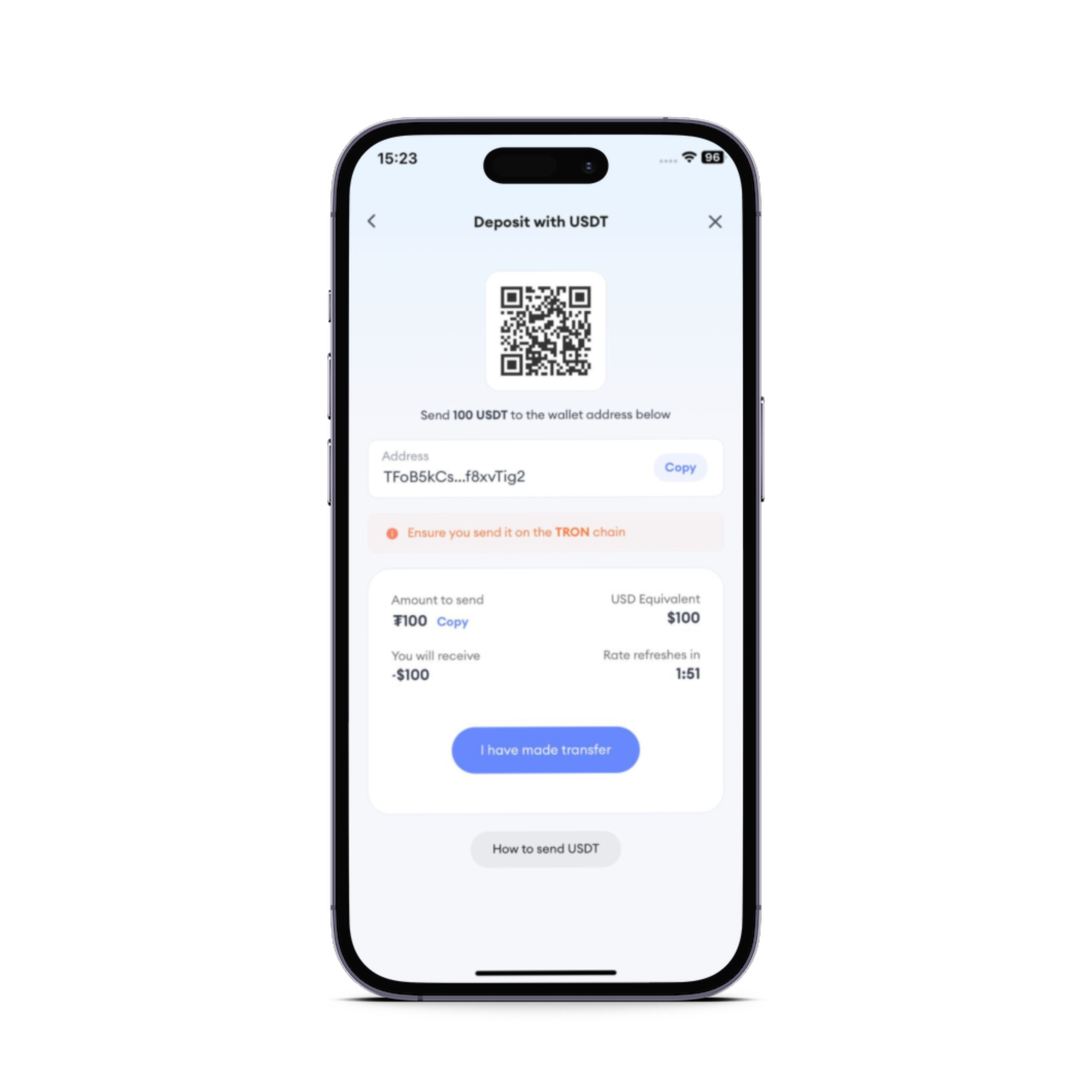 That's it!
Once we receive your crypto transfer, your Wallet will be credited and you can use your balance as a payment method whenever you need to send money.