How To Create A Sendcash Account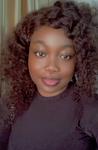 Updated by Antoinette Atolagbe
Sendcash is the best platform to send and receive money easily from anywhere the world. You can send to/receive money in Nigeria from anywhere in the world or send money from Nigeria to the US.
Follow the steps below to create your Sendcash account:
1. Download the App.
You can download the Sendcash mobile application from the APP store or on Google play store, or you can click here to create your account via the Sendcash website.
2. Click 'Register' on your app or Sign up on your browser.
After clicking Register on the Sendcash app, enter your email address and click continue.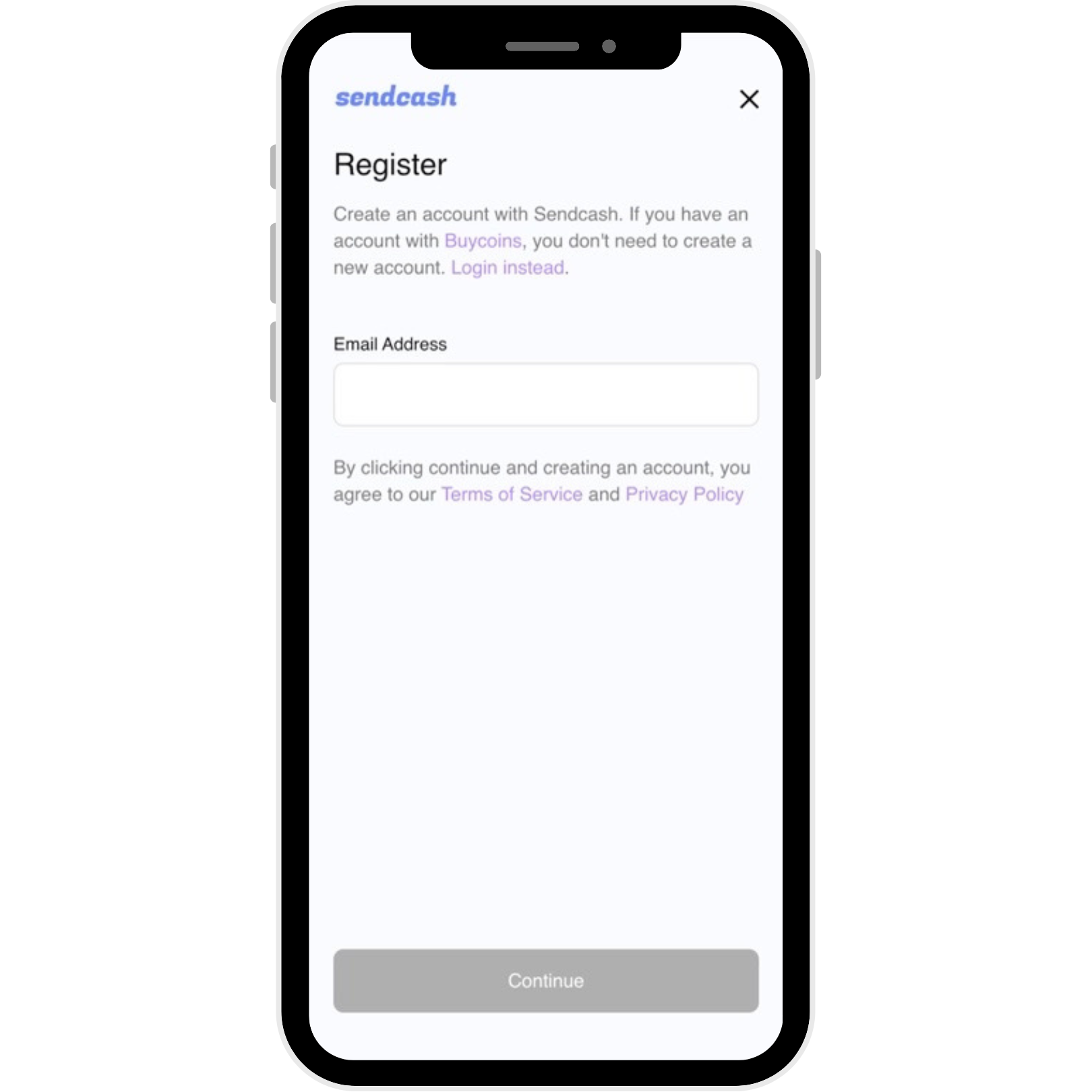 If you are using the website, click on 'Sign up at the top right corner. Then input your email address and click 'continue'.

3. Choose a Username
Your username should have at least 4 characters, and only letters and numbers are valid.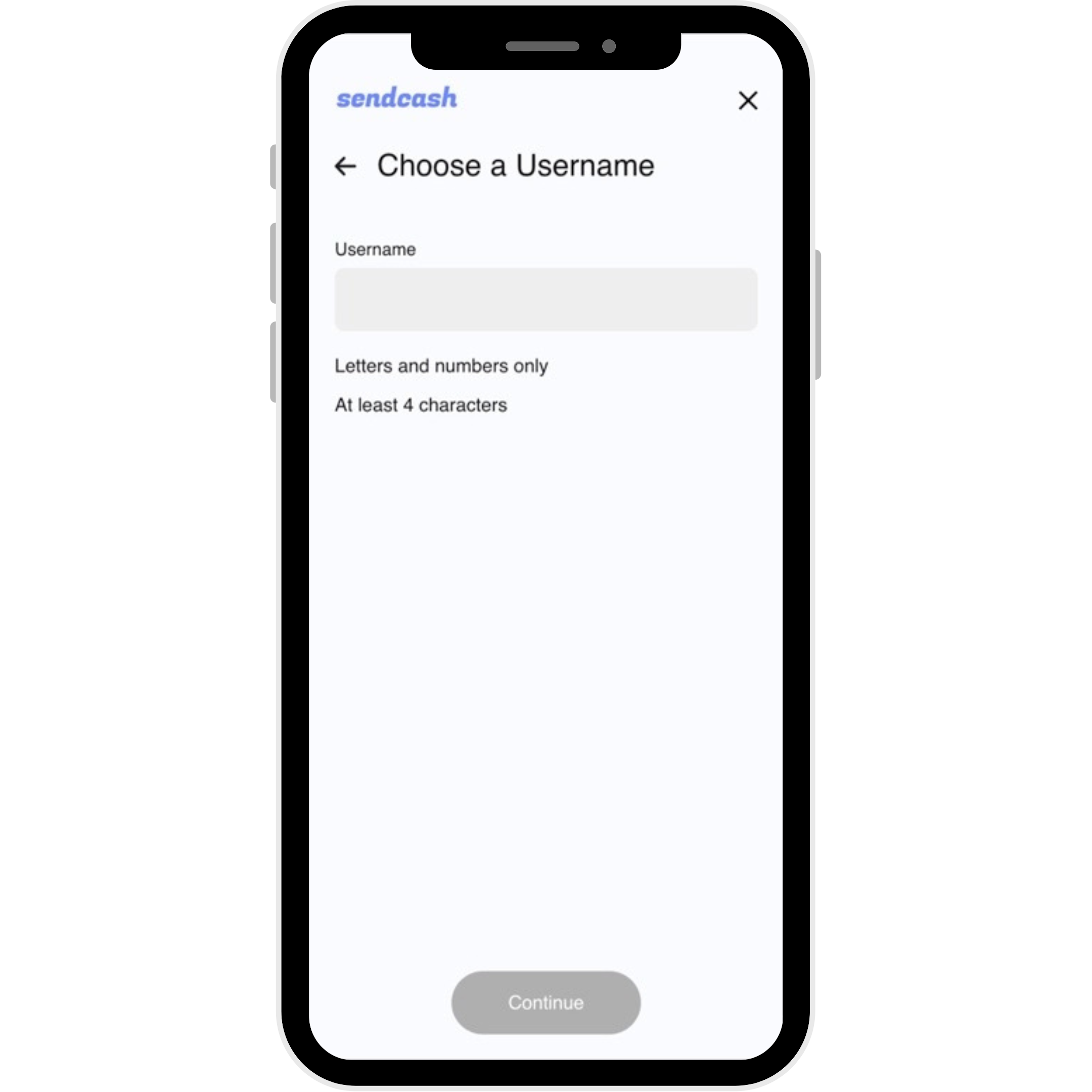 4. Choose a secure password and click 'Create account.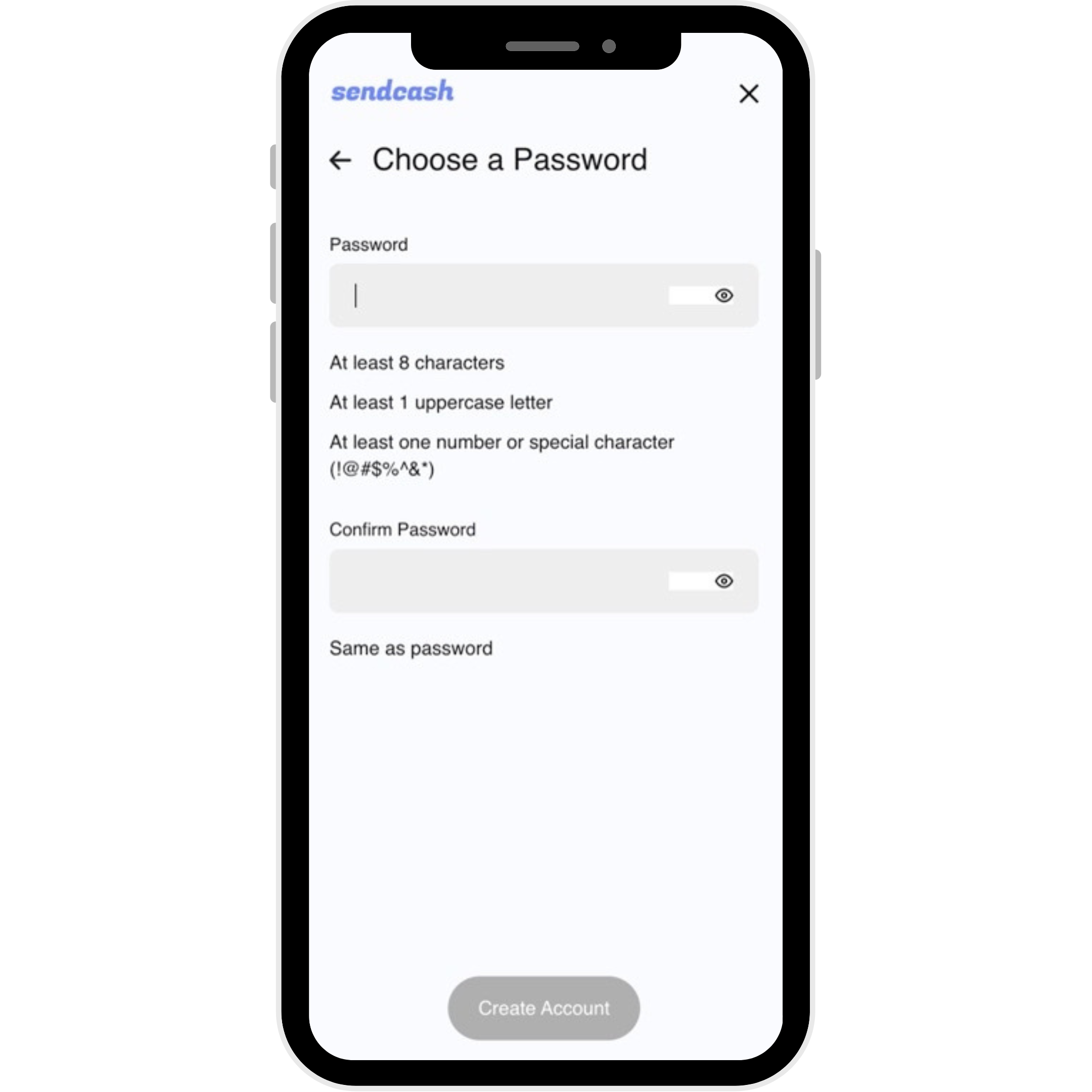 We recommend using a unique password (one you don't use for any other app)
5. Confirm your email address
A 6-digit code will be sent to your email address to confirm your email address.
6. Enter the code you received and click 'Submit'
 If you don't receive this code, please click 'Didn't receive the code? Resend'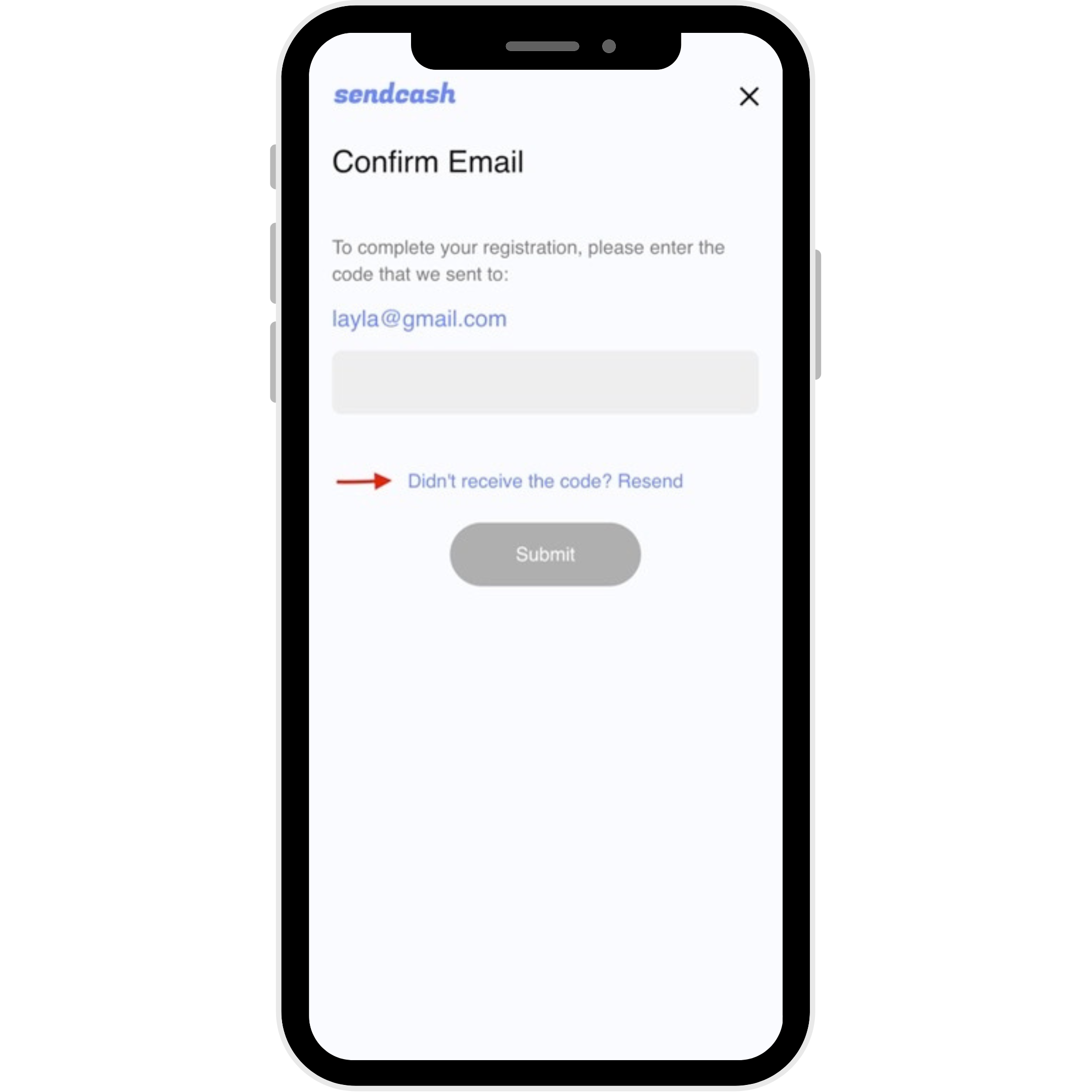 If you are still unable to get a code after this, please send a message to [email protected].
Once you've submitted the OTP, your email will now be verified successfully.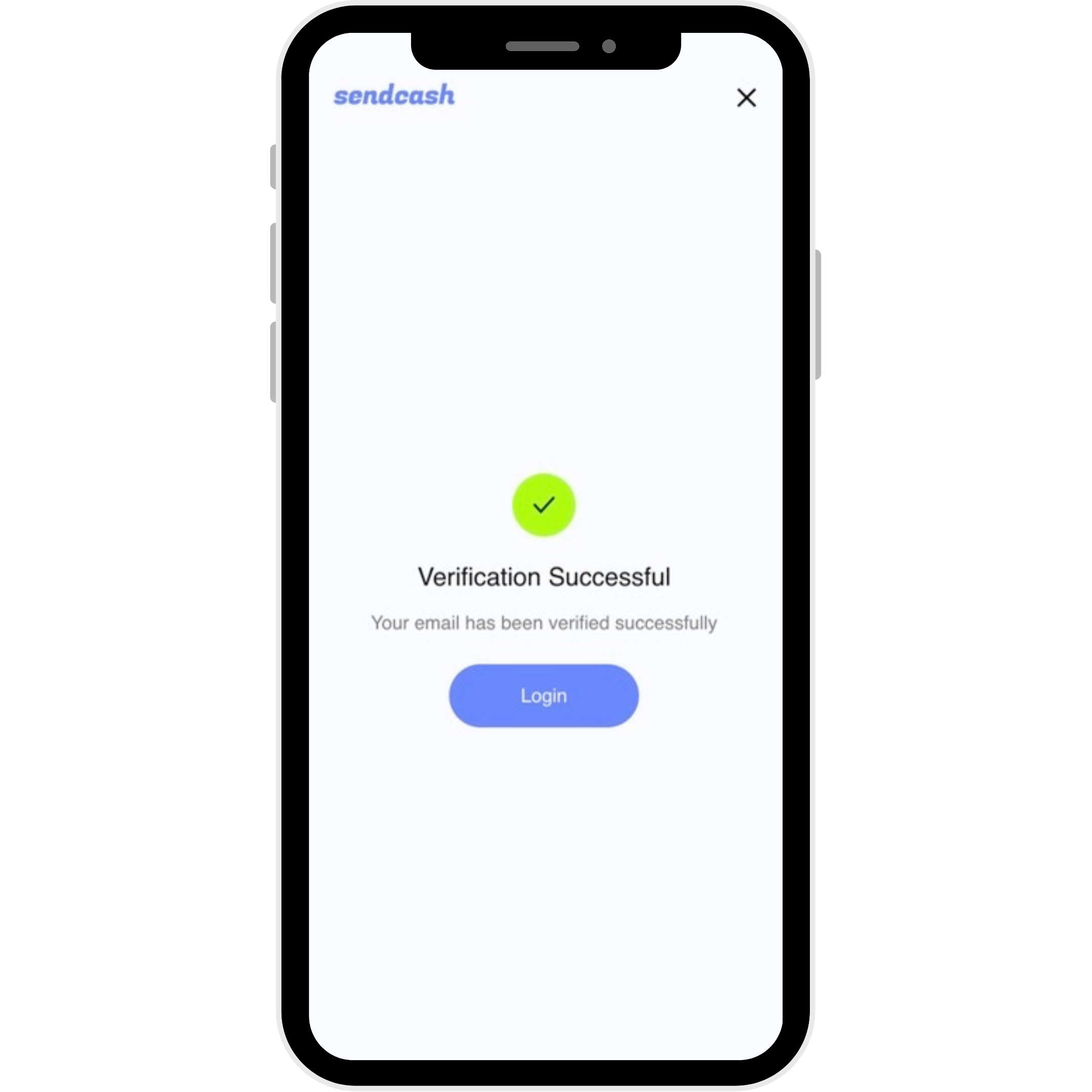 You have now successfully created a Sendcash account! ✨
You can now log in to your Sendcash account and start sending and receiving money from around the world.