How to send money to Africa with a Bitcoin Wallet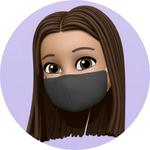 Updated by Teju
With Sendcash, the recipient does not need to interact with bitcoin. They will get credited with the local currency equivalent to their bank account within minutes!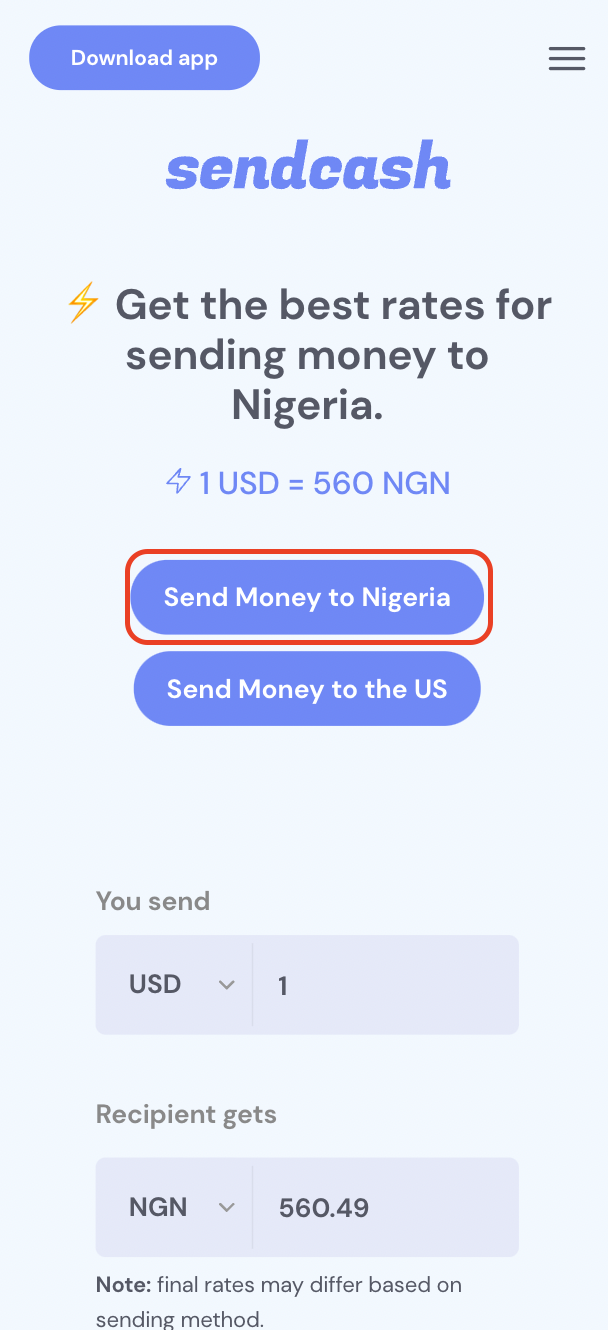 To send money to a Nigerian bank account, visit sendcash.africa, input the amount you would like to send and click on "Send cash" and enter the recipient's bank account details.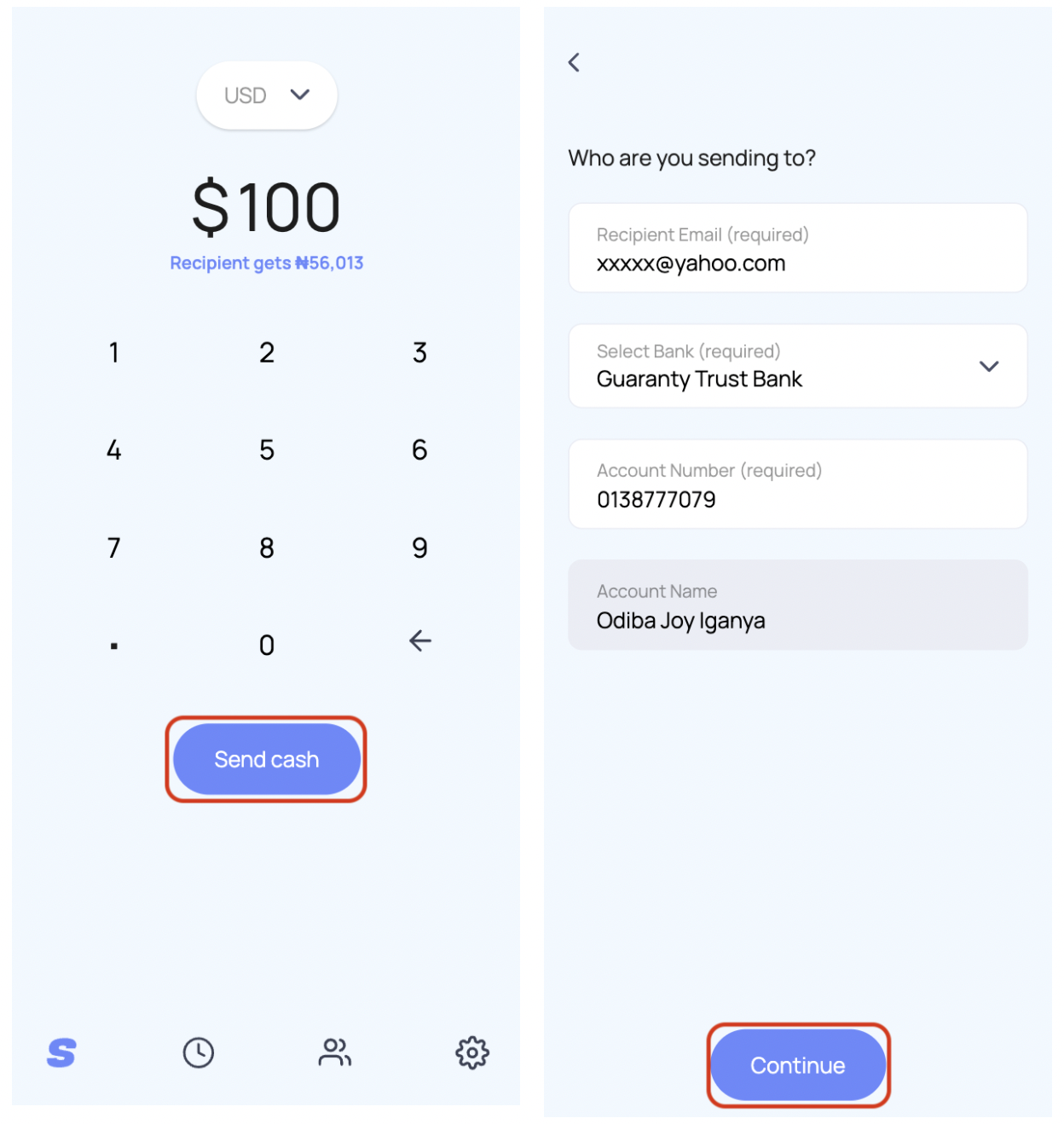 Step 2 - Choose your preferred payment method
Select the payment method you wish to use and click on "Continue".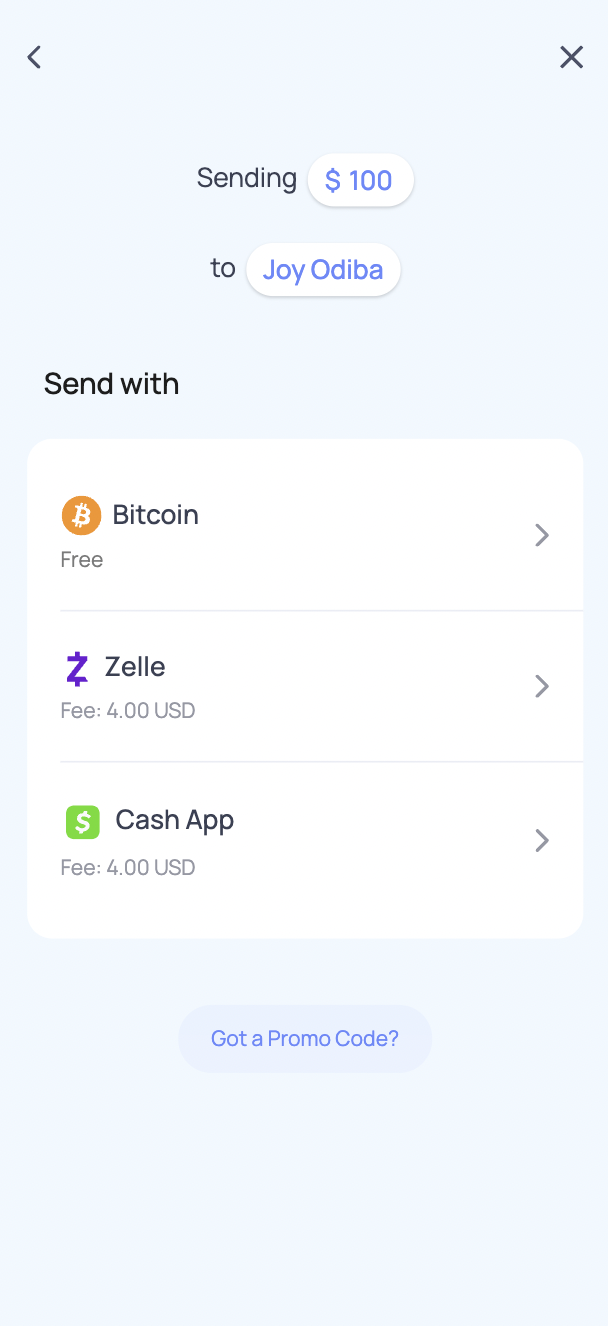 Step 3 - Input your details in order to receive updates
This is an optional step and does not affect your withdrawal.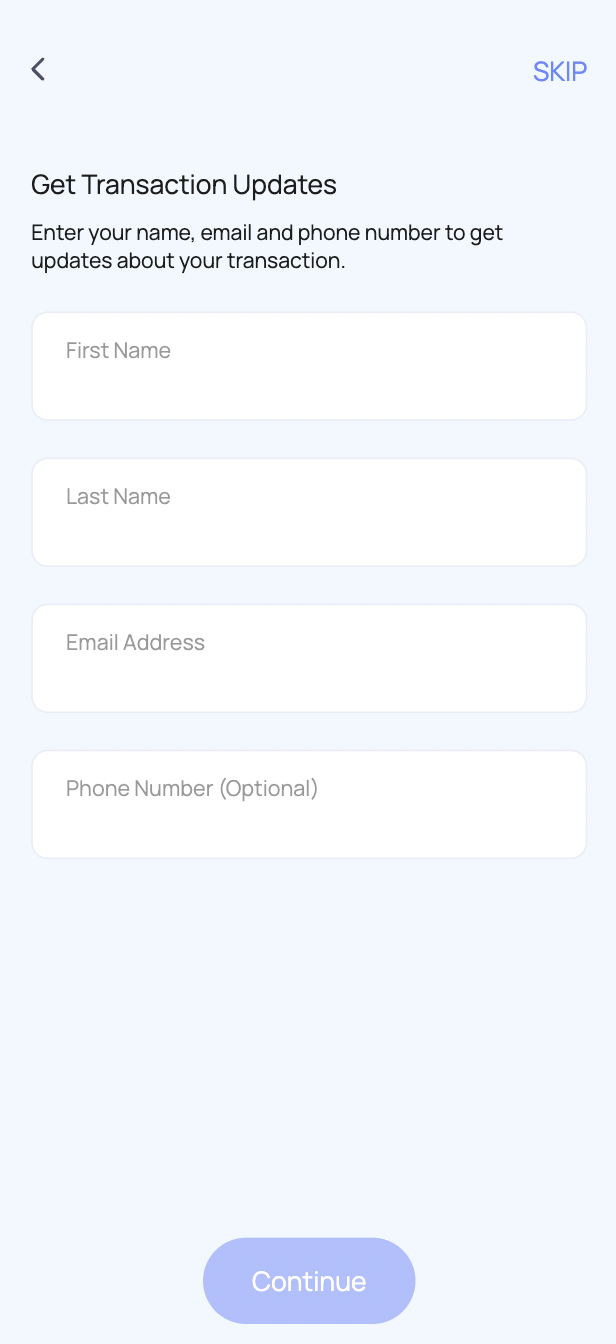 Step 4 - Using BTC: Copy BTC amount to send & address to send to
Copy the BTC amount and the BTC wallet address into your bitcoin wallet and send. You can use any wallet or app that lets you send Bitcoin such as Cash App, Coinbase, Gemini, Kraken, Rain, Bitit, Paybis etc. You can find a list of Bitcoin wallet apps for your location here. When you have made this transfer, the local currency value will automatically be deposited into the recipient's bank account.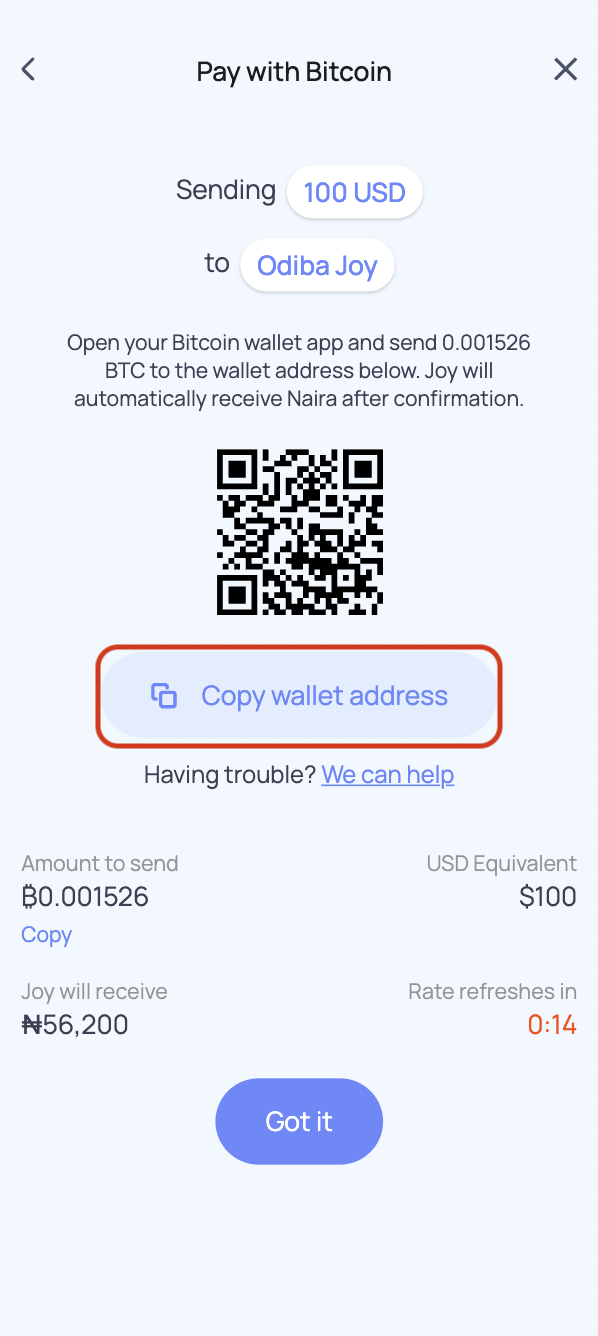 BTC prices are only valid for 2 minutes and a new BTC equivalent will be displayed after two minutes.
PLEASE NOTE: Sendcash has a MINIMUM daily limit of $10 and a MAXIMUM daily limit of $10,000.
If you send below or above this amount, your transaction would not be processed. You will need to reach out to us at [email protected] and we will credit your BuyCoins account with the BTC amount you sent. If you do not already have a BuyCoins account, you would need to create one to receive your refund.
Here's how to send Bitcoin with Cash App
1 - Tap the Balance tab on your Cash App home screen
If you don't already have Bitcoin on Cash App, you will need to fund your balance and buy some before sending.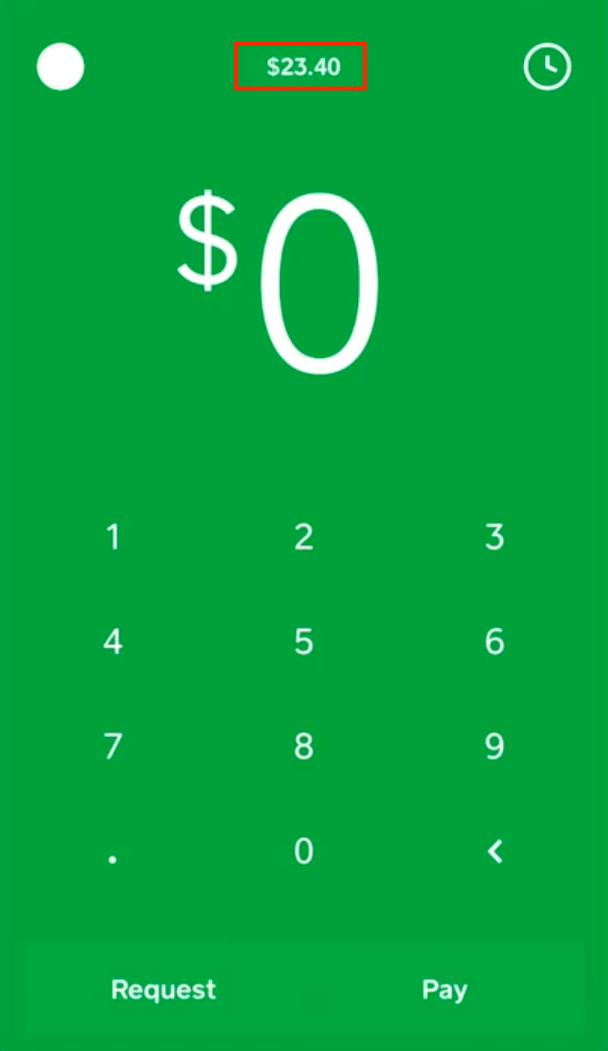 2 - Select Bitcoin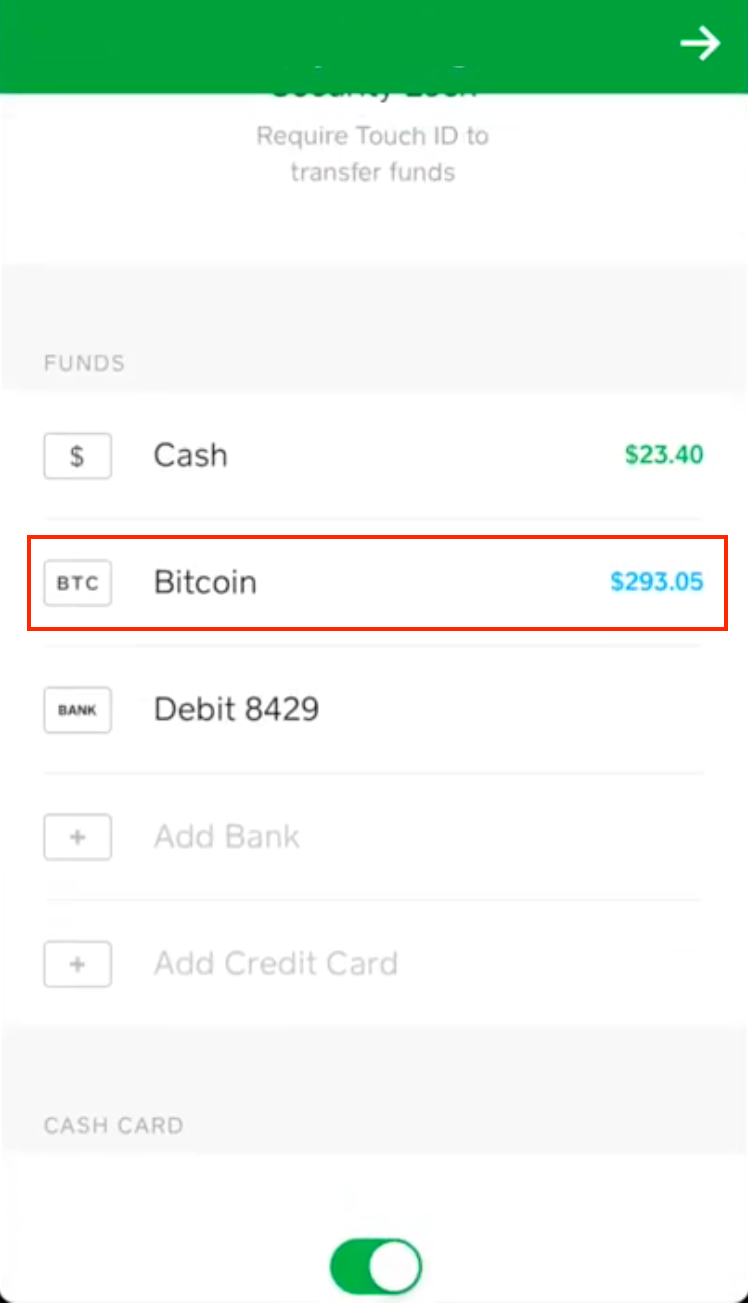 3 - Scroll down and press "Withdraw Bitcoin"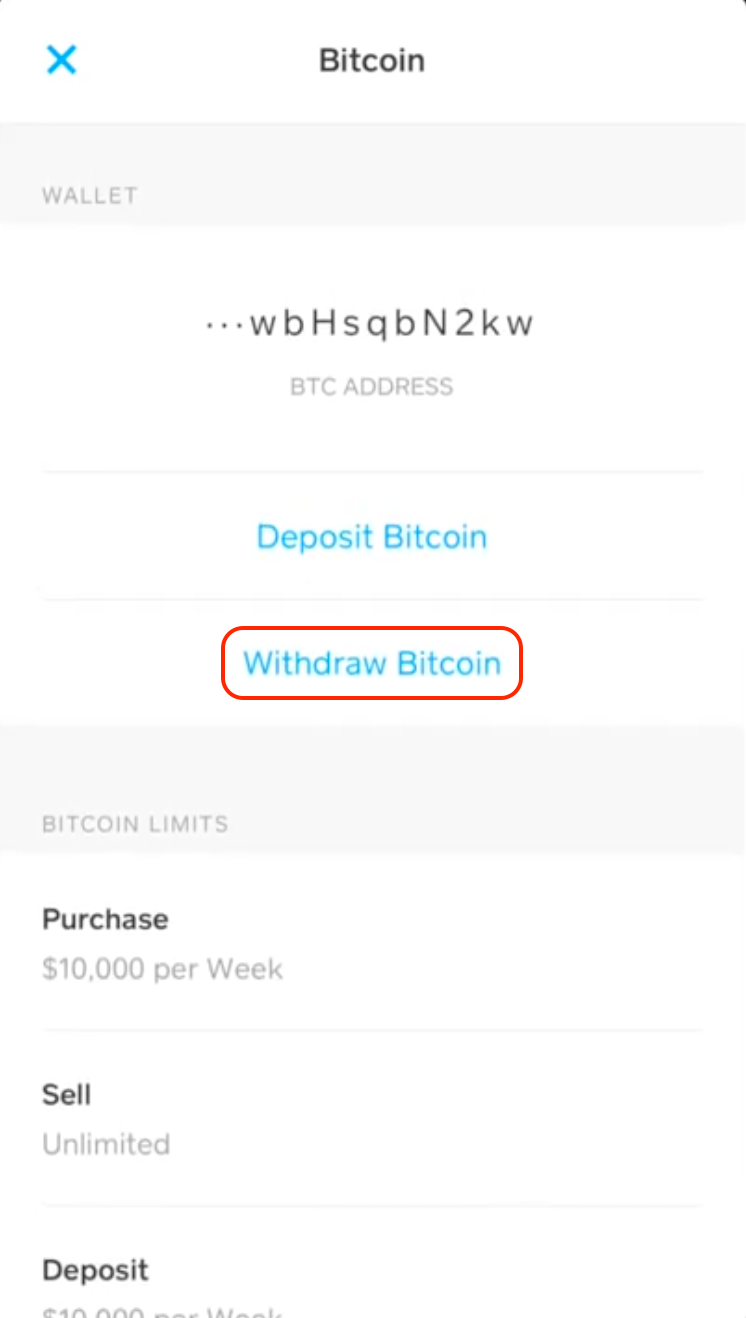 4 - Input the amount in BTC you're sending and Paste the Sendcash address.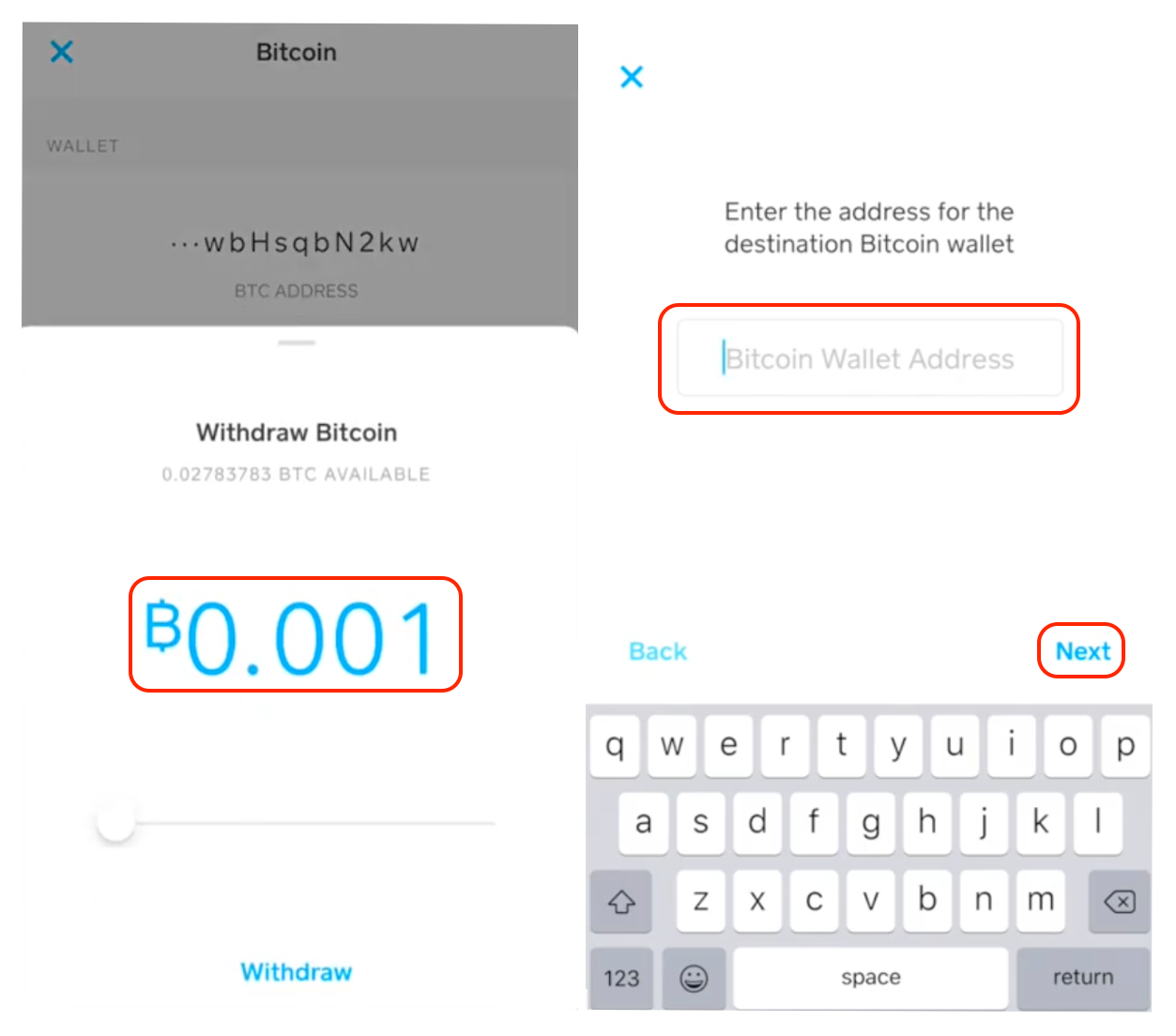 5 - Confirm with your PIN or Touch ID.
You can check out this video on How to send Bitcoin with Cash App
Here's how to send Bitcoin with Coinbase
Select the menu icon near the top left of the screen to open the navigation bar
Select your bitcoin wallet.
Select the paper airplane icon in the right hand of the screen and paste the BTC amount you wish to send.
Select Send
Paste the Sendcash address you're sending to
Review the details of your transaction and select Send in the upper right corner of the screen.
You can check out this video on how to send with Coinbase.
Please feel free to reach out to us at [email protected] if you have any questions!